The wettest winter since 1766 has been good news for strawberry farmers.
While heavy rain caused havoc for many farms across southern Britain, the milder weather has also resulted in a premature harvest for fruit farmers.
A leading supermarket chain has confirmed that it is selling English strawberries in time for the hottest day of the year, after a very wet but mild winter helped the fruit ripen early.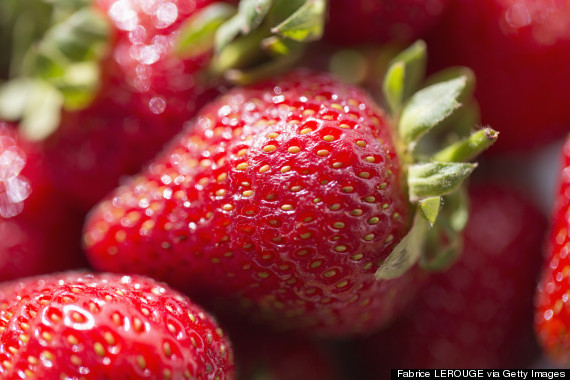 Bumper crop for strawberry farmers in 2014
Weather forecasters predict that tomorrow will be the hottest day of the year, with temperatures reaching 18C (64.4F), a week earlier than last year.
A Waitrose spokesman said: "After weeks of bad weather, swathes of the country are currently enjoying double-digit temperatures and the beginning of spring is in sight.
"And while the wet weather has caused havoc for many, milder temperatures have resulted in an earlier harvest than usual, with English strawberries available a week earlier than 2013."
And Tesco is reported not to be far behind in getting the fruit onto its shelves, with supplies expected to start today.
Forecaster Andy Ratcliffe at MeteoGroup, the weather service provider, said: "In England and Wales, it will be a dry day with a fair bit of sunshine tomorrow, and temperatures as high as 18C in London on Sunday.
"Tomorrow across Scotland and Northern Ireland, it will be cloudy with some rain."
The forecaster added the rain would continue in those areas tomorrow as well but temperatures will be in the mid-teens across the UK today.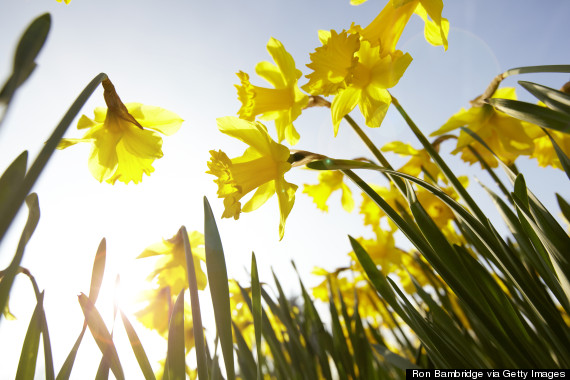 Spring light at the end of the tunnel for soggy Britain
"Tomorrow there will be temperature highs of up to 15C (59F) in England and Wales, up to 13C (55F) in Scotland and up to 14C (57F) in Northern Ireland," he said.
The warm weather is set to continue into next week, although Mr Ratcliffe said it would not be as high as tomorrow.
He said: "Generally it's going to be a dry week next week with a lot of sunshine but not as high temperatures as Sunday.
"The week will be dry across the UK including Scotland and Northern Ireland, but there could more unsettled weather
towards the end of the week in the north west."
Yesterday was the hottest day of the year so far, with temperatures reaching 16.9C (62.4F) in St. James's Park in London.
People may be set to take advantage of the balmy weather, with John Lewis reporting an 11% increase in online sales of barbecues this week compared with the same period last year.