The world's largest search engine has created a video doodle, featuring more than one hundred women from around the world, to celebrate International Women's Day 2014.
The doodle currently being rolled out on Google homepages across the globe includes appearances from brave Pakistani education activist Malala Yousafzai, the President of Lithuania Dalia Grybauskaitė, and rather wonderfully, children's cartoon character Dora The Explorer.
According to Google: "Women have historically been underrepresented in almost all fields: science, school curricula, business, politics — and, sadly, doodles.
"In addition to our continued effort for doodle diversity and inclusion, this truly International Women's Day doodle features a host of over a 100 inspiring women from around the world."
British women on the list include Camila Batmanghelidjh (above), who founded the place2be and Kids Company, caring for 17,000 children, and Katelyn Donnelly, executive director of the Pearson Affordable Learning Fund.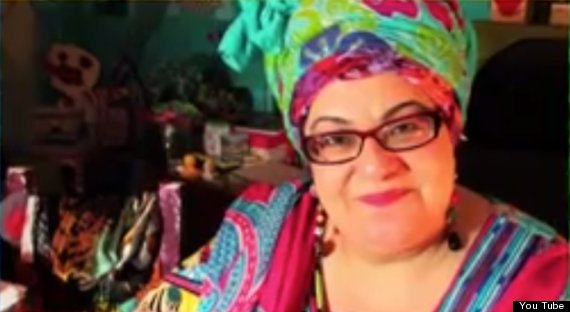 Founder of Kids Company Camila Batmanghelidjh
In a HuffPost blog for International Women's Day, Cherie Blair writes: "There's no doubt that this movement is gaining momentum and makes nonsense of the idea that men cannot see women as equals.
"It's an outdated way of thinking, and increasingly governments, businesses, communities and families are all coming to recognise the positive benefits to be had when women and men are working together and treating each other as equal partners," adds the founder of the Cherie Blair Foundation for Women.
The United Nations' has its own theme for International Women's day each year. In 2014 the message says: "Equality for women is progress for all".
In a statement, United Nation's Secretary-General Ban Ki-moon said: "Countries with more gender equality have better economic growth. Companies with more women leaders perform better."
"Peace agreements that include women are more durable. Parliaments with more women enact more legislation on key social issues such as health, education, anti-discrimination and child support. The evidence is clear: equality for women means progress for all."
The first International Women's Day was marked on 19 March, 2011 in Austria, Denmark, Germany and Switzerland, where more than one million women and men attended rallies.
Protestors demanded the right to vote, hold public office, enter the workplace, receive vocational training, and an end to workplace discrimination.