Tinder's newly released safe-sex campaign has been slammed over a "slut-shaming" advert.
The advert, created by the AIDS Task Force, suggests to male users that they may catch an STD from hooking up with female Tinder users.
Created by the Israeli advertising firm GREAT Interactive, the ad is supposed to demonstrate what would happen if Tinder was used as a medium "for delivering the message of safe sex in the most relevant way."
"You're probably not her only match. Use a condom" – that's the rather one-sided message the dating app sends out, and it has sparked the wrath of both male and female users.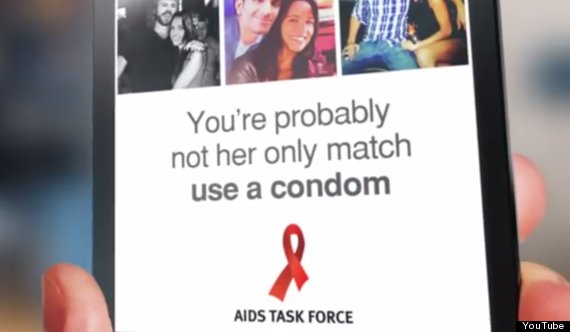 Two steps forward, one step back... Tinder raises awareness about HIV/AIDS & safe sex by slut-shaming women http://t.co/a43hd0F42u

— Elise Garofalo (@elisegaro) March 7, 2014

A representative for Tinder told MailOnline that it was 'not involved with this AIDS project in any way' – and indeed it does seem that the app is simply being used as a platform for the AIDS Task Force message.
But The Daily Dot, the website which initially noticed the advert, has said that the campaign is still effective, despite the anger surrounding it.