Jimmy Osmond admits that, when he first joined his siblings' famous group, he felt "like the mascot".
The ninth and youngest of the group of preternaturally wholesome looking siblings that took the world by storm in the 1970s, he tells HuffPostUK, "I didn't take myself very seriously. I was always asking, 'What am I going to do when this is over?'"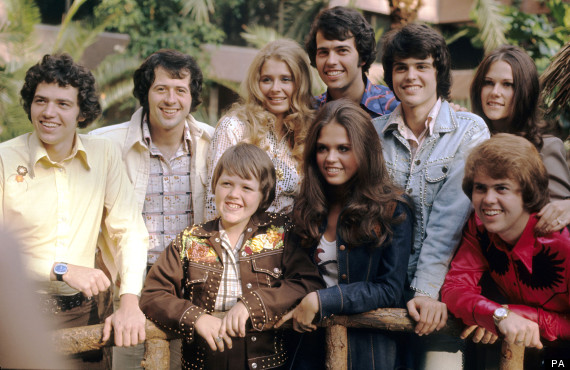 Jimmy, centre - "I was the mascot, I didn't take myself seriously"
Well, nearly half a century later, it still isn't over, with the Osmond Brothers once again making their way to the UK. This original insecurity about his place in the lineup forced Jimmy to become the most versatile of the group, learning about all aspects of the business, turning into what he now calls himself "the clean up guy - I sort everything out for my family".
Jimmy runs the whole back end of the enduring industry around himself and his siblings - the marketing, the merchandising, the itinerary, as well as enjoying lucrative and diverse business interests that have netted him a separate personal fortune.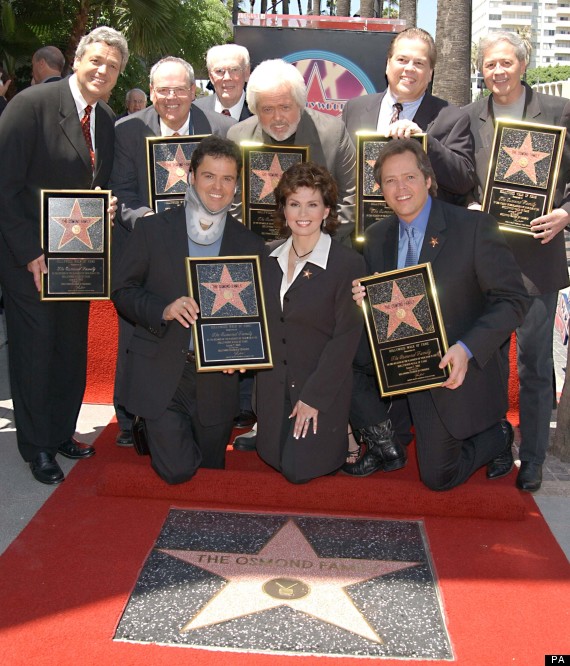 Jimmy and his other siblings were given a star on the Hollywood Walk of Fame in 2003, celebrating their sales of more than 100million records, and 51 gold recordings
But his happiest place remains up front on stage, performing hits including 'Down By The Lazy River' and 'Crazy Horses' along with the rest of his family - an enduring proximity that surely presents a challenge sometimes? He agrees...
"It's interesting working with brothers," he reflects. "One of my brothers was feeling down recently. I told him, 'Hey, people still want to hear us sing, see us perform, if you're feeling down about that, you're an idiot.'
"But I've had my share of being on the other end of those conversations too. And they're not ones you could probably have so easily if it wasn't your brother talking to you."
It's true people still do want to hear, with the band touring again this year joining other golden favourites - see below - but Jimmy is far too well-mannered to take the credit for this...
"By now, it's not about you any more, it's the people who want to see you," he explains. "And they want to hear songs that transport them back to a particular time in their life. And the way I see it, we're there to perform that service."
The Osmond Brothers will be joining David Essex, Showaddywaddy and Les McKeown's Legendary Bay City Rollers for the final 'Once in a Lifetime' tour coming to the UK in June. More ticket info here:
TOUR DATES:
JUNE 2014
FRI 20th MANCHESTER Phones 4U Arena 0844 847 8000 www.phones4uarena.co.uk
SAT 21st LEEDS First Direct Arena 0844 248 1585 www.firstdirectarena.com
SUN 22nd CARDIFF Motorpoint Arena 029 20 224488 www.motorpointarenacardiff.co.uk
TUES 24th NEWCASTLE Metro Radio Arena 0844 493 6666 www.metroradioarena.co.uk
WED 25th LIVERPOOL Echo Arena 0844 8000 400 www.echoarena.com
THUR 26th LONDON THE O2 0844 856 0202 www.theo2.co.uk
FRI 27th BIRMINGHAM LG Arena 0844 338 8000 www.lgarena.co.uk
SAT 28th BRIGHTON Centre 0844 847 1515 www.brightoncentre.co.uk
LIKE US ON FACEBOOK | FOLLOW US ON TWITTER