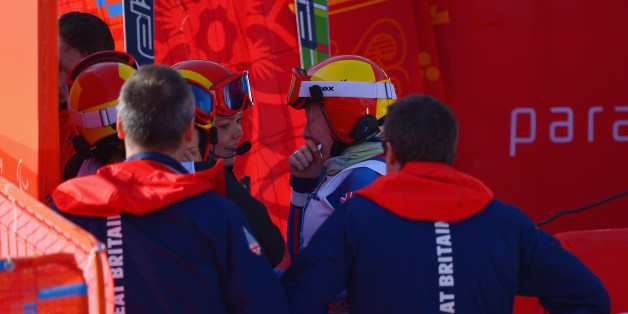 Dennis Grombkowski via Getty Images
Visually-impaired skier Kelly Gallagher earned Great Britain their first ever gold medal at the Winter Paralympics.
Gallagher, with the aid of guide Charlotte Evans, took the super-G title in one minute, 28.72 seconds to bounce back from their downhill disappointment in Sochi.
And there was more good news for the British team as Jade Etherington and Caroline Powell won bronze, their second medal of the Games.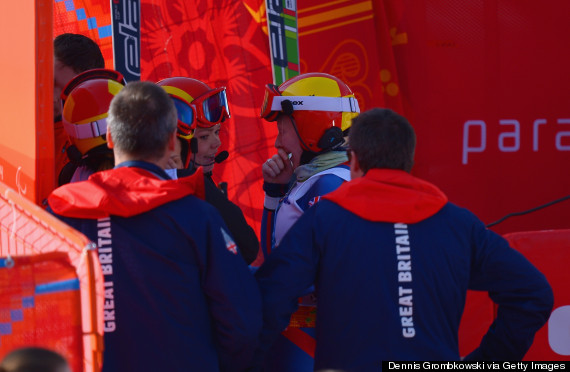 British bronze medallist Jade Etherington celebrates with Gallagher
Gallagher and Evans were the first of the six pairs down and had an anxious wait to see if their time would be good enough.
Russian world champion Aleksandra Frantceva was expected to go quicker, but crashed out, leaving the British duo on top of the standings.
It represented a huge turnaround in fortunes from just two days ago when they finished dead last, leaving Evans in tears.
The bronze for Etherington and Powell followed their silver on day one and means Britain, with three medals, have already exceeded their UK Sport target.
The gold was Britain's first on snow at either the Olympics or Paralympics.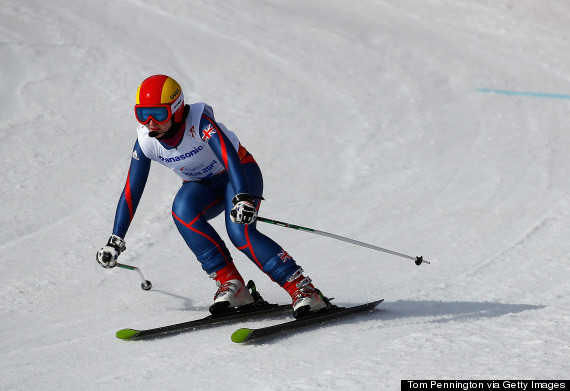 Gallagher finished dead last two days ago, leaving Evans was in tears
Gallagher said: "It was really hard work coming from downhill into Super-G because they are similar speed events. We were told by our sports psychologist to put it away, it's one result. It's so easy to say, so hard to do.
"I lost all of my faith in myself, in Charlotte, in our processes, in what we were doing and I was like, 'I only have a couple of hours to put this together, because we're going to be back on snow and we've got to race'.
"We've had to do that so many times along the road and I guess all that was training for going from downhill to Super-G."