Lily Allen has debuted the music video for her latest single 'Our Time', and she's rocking some untraditional attire in the clip.
The video sees Lily having a drunken fight while dressed as a hot dog, drinking from a hip flask in the back of a cab, and then having a snog... with herself.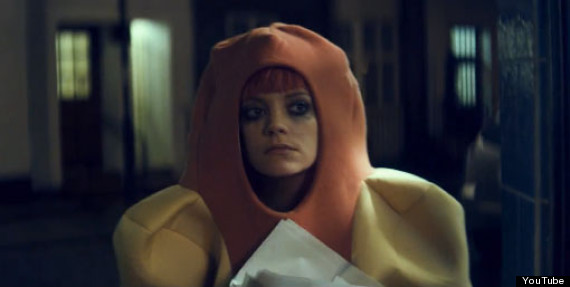 Lily Allen in her 'Our Time' video
Just another normal day in the life of Lily Allen, eh?
'Our Time' is the latest song to be released from her forthcoming album 'Sheezus'.
The 28-year-old released the official tracklist for the album to iTunes today, with some of the song titles including 'URL Badman', 'Silver Spoon' and 'Insincerely Yours'.
The album also features previous singles 'Air Balloon' and the controversial 'Hard Out Here', alongside 'L8 CMMR' which was featured in a recent episode of 'Girls'.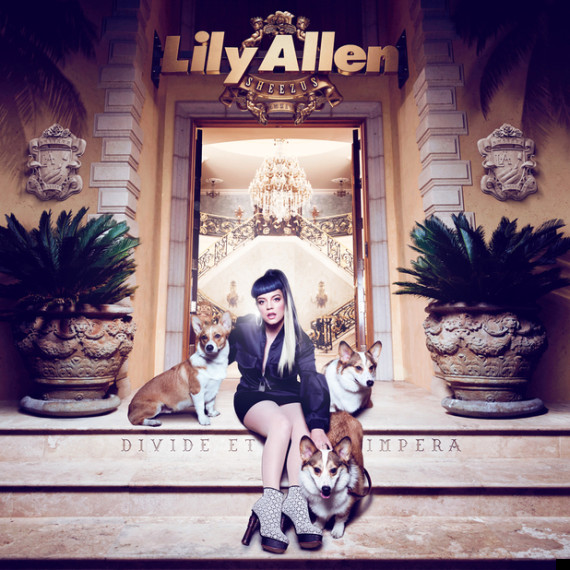 Lily Allen's 'Sheezus' album cover
As well as the song titles, Lily also unveiled the album artwork for 'Sheezus' which sees the singer posing with some corgis while rocking some high heeled boots (she obviously decided to leave the hot dog costume at home that day).
'Sheezus' will be released in May.
LIKE US ON FACEBOOK | FOLLOW US ON TWITTER