Revellers at a beer festival got a room with a view last weekend after a female student stripped topless and lay spread eagled on a glass roof.
The student, who climbed to the top of the student union building at Plymouth University, walked onto the roof and pressed her bare breasts against the glass.
Clothed in just a pair of leggings and trainers, she then got up, holding her bra over her head in victory, before attempting to redress herself as she made her great escape.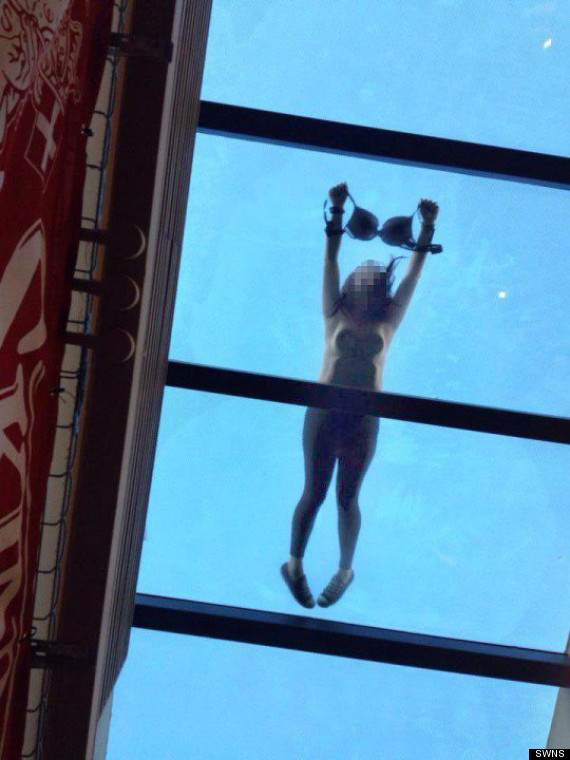 The student, who unsurprisingly wanted to keep her identity hidden, told student paper The Tab: "It might make people think twice about walking across the skylight in a skirt."