The missing Malaysia Airlines plane turned away from its planned route and continued to travel for an hour, before vanishing, Malaysia's military has said.
"It changed course after Kota Bharu and took a lower altitude. It made it into the Malacca Strait," the military official, who has been briefed on investigations, told Reuters.
While there is still no confirmation that the Boeing 777-200 crashed, aviation experts have put forward possible causes of its disappearance including a terrorist attack, extreme turbulence, human error or even suicide.
The Malaysian authorities initially said flight MH370 disappeared about an hour after it took off from Kuala Lumpur International Airport (KLIA), as it flew over the South China Sea, south of Vietnam's Ca Mau peninsula.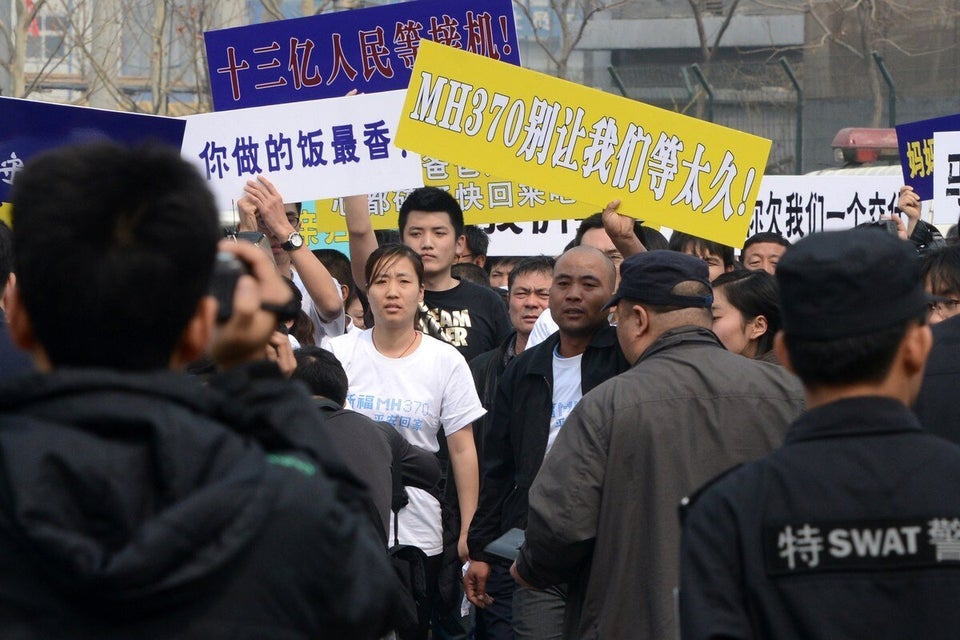 Malaysia Airlines Flight Disaster In Pictures
Malaysia has extended the massive search operation for the plane to the Malacca Strait after initially focusing on the South China Sea.
Officials still do not know what went wrong with the aircraft.