It's official - Harry Judd is the fittest member of McBusted, as demonstrated perfectly in this picture posted on Instagram by McFly band mate Tom Fletcher.
Former 'Strictly Come Dancing' champion Harry proves he's still got a super-toned bod in the new snap, accompanied by a pretty apt caption written by Tom.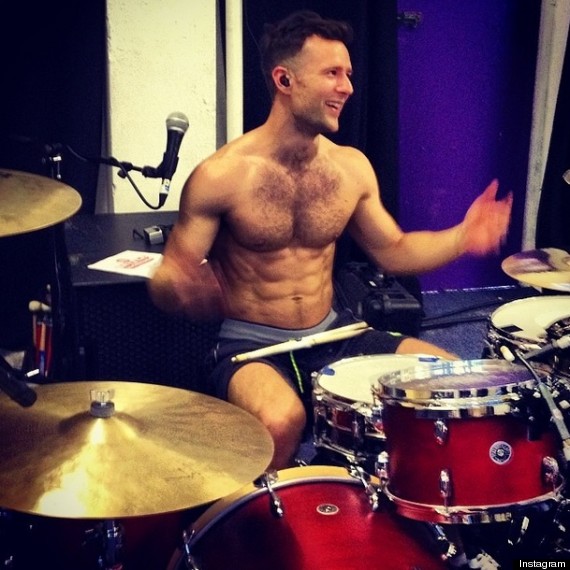 Harry was crowned the winner of 'Strictly' in 2011
"Harry Judd, so muscly even his muscles have muscles," he wrote.
To be honest, we couldn't have put it better ourselves.
Despite being busy with rehearsals for McBusted's upcoming UK tour, the lads are still finding plenty of time to lark about and share loads of studio snaps online.
Ever since that super cute wedding video, Tom's been our fave member of McBusted, but this new photo certainly changes things…
The guitarist's candid picture of Harry playing of the drums may make his super-fit physique look effortless but a quick stalk of Harry's Instagram soon reveals that he's been spending a lot of time getting fit.
Just three weeks ago, the 28-year-old wrote that he was aiming to "get buffed". Mission accomplished, Harry.
LIKE US ON FACEBOOK | FOLLOW US ON TWITTER