Gary Barlow is reportedly determined to get former band mate Robbie Williams to rejoin Take That on a permanent basis.
According to The Sun, 43-year-old Gary 'hooked up' with Robbie in LA recently where the pair chatted about the possibility of writing together again.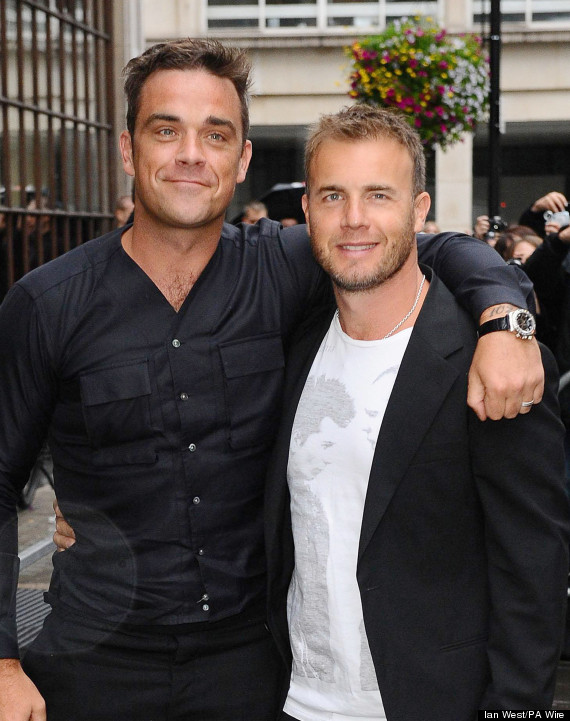 Take That could be becoming a five-piece (again)
"Robbie isn't against the idea, although he doesn't really have time this year to commit to Take That, although they have collaborated on a composition," a source told the paper.
The pair have had a somewhat tumultuous relationship during their decade-spanning careers, including an almighty rift in 1996 when Robbie left the band.
Their friendship may play a part in Rob's final decision as the 'Angels' singer is said to be considering whether working with Gary could jeopardise their new-found BFFL status.
"He also doesn't want to upset Gary, given that they patched up their differences and are now as close as ever," added the source. "He's suggested recording together, seeing how that goes then embarking on a world tour in 2015."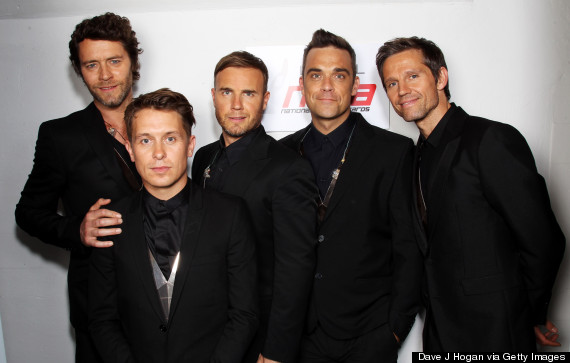 Robbie joined Gary and co. on stage and in the studio in 2010
Robbie first rejoined Take That back in 2010 when the band released 'Shame', a track co-written with Gary.
The band are currently in the studio without Robbie and working on a new album for release later this year.
Meanwhile, after Gary confirmed he won't be a returning as a judge on the upcoming series of ' The X Factor', he has urged fans not to get their hopes up about Rob replacing him.
Perhaps Cheryl Cole's recently-announced return could persuade Rob to join the team?
LIKE US ON FACEBOOK | FOLLOW US ON TWITTER