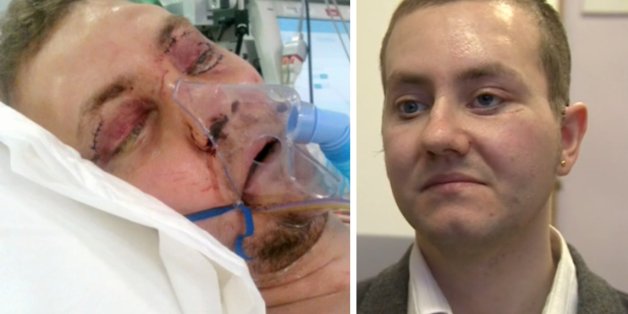 BBC
A man whose face was critically injured after a motorcycle accident has had his life transformed after ground-breaking surgery involving parts made with a 3D printer.
Stephen Power from Cardiff was severely hurt when his motorcycle crashed after a night out in Porthcawl, in 2012.
Although he was wearing a helmet at the time, Power suffered two broken arms, required a bone graft on his right leg and left his face in need of massive reconstructive surgery after he sustained a fractured cheek bone and eye sockets, as well as a smashed upper jaw and skull.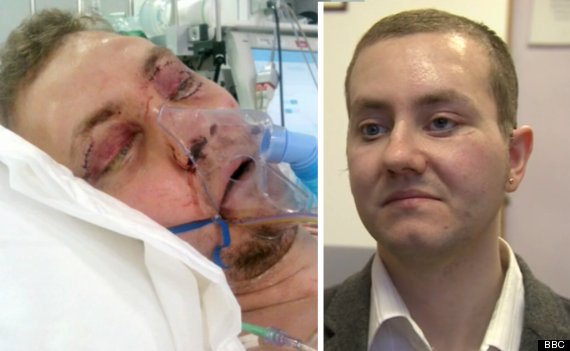 Doctors were able to rebuild much of his face with traditional methods, but large areas of his face were unable to be recovered.
"The ophthalmologists had warned us off doing anything that might damage his sight further," said Adrian Sugar, consultant maxillofacial surgeon at Morriston Hospital, according to Metro.
"As a result, we did not get his left cheekbone in the right place or attempt to reconstruct the very thin bones around his eye socket.
"And, because his cheekbone was too far out, his eye ended up appearing sunken and dropped."
But thanks to pioneering new techniques, and a huge collaboration between the Centre for Applied Reconstructive Technologies in Surgery, Morriston's Maxillofacial Unit and the National Centre for Product Design and Development Research at Cardiff Metropolitan University, Powers has had his face restored.
The procedure involved two kinds of 3D modelling. First doctors had to build a 3D model of Power's face on a computer, and use that model to examine ways to remodel the skull without damaging his sight. They then produced physical models, including guides for surgery, and had customised 3D implants printed to their exact specifications.
Without that technology doctors said they would have been working "freehand" - and the results would not have been anywhere near as successful.
Power said he was ecstatic with the results.
"Now I won't have to hide my face away and can do everyday things like going for walks," he told WalesOnline.
"I can't really explain how well it has gone."