There was more waterboarding for DI Denton in this gripping fifth episode of 'Line of Duty', but all was not as it seemed, with the plot twisting on a small coin.
By the time Keeley Hawes had been assaulted, threatened and then forced to witness as one bent copper turned on another, you could be forgiven for actually sympathising with her.
And you had to admire her policing skills, using her assailant's phone to record his confession. And applaud her indignation that good coppers had been killed in action.
Until… what's this? Suddenly, she was trying to kill the other one, too. Having claimed his confession. What WAS she up to?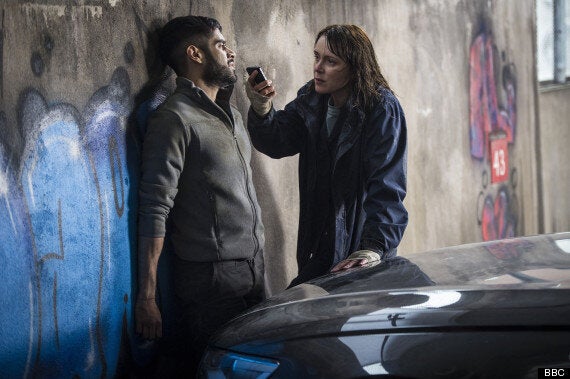 Bygones? Not so much, as Denton wreaks iPhone revenge
Grief, that's what. As the pendulum swung again, and we were back on the side of sympathy - strangely, for the woman who'd just tried to smother someone with a towel. And was still lying to DS Arnott, while invoking his sympathy. And causing distrust between our two favourite AC-12 die-hards. Pretty good acting from indomitable Keeley Hawes to pull that lot off. And some stunning, seat-of-the-sofa writing from Jed Mercurio.
Pedigree stuff, too, from Adrian Dunbar, walking around with the weight of the world on his shoulders, as he battled between saving his career as well as his marriage, and honouring his police badge by dobbing in a senior colleague. It was left to our tireless terriers to go and arrest a very senior, stone-faced colleague.
Cue another one of this series' great set pieces, a small room, an 18-page script and the inquisition of DCC Dryden. Time to salute another great performance, that of silver fox Mark Bonnar. Who was pretty convincing, it has to be said. Could Denton have spun a sneaky little web, after all? Never mind that, what about his dismissive "shagged her a couple of times... bunny boiler... moved on." Guilty or innocent, throw away the key on that man!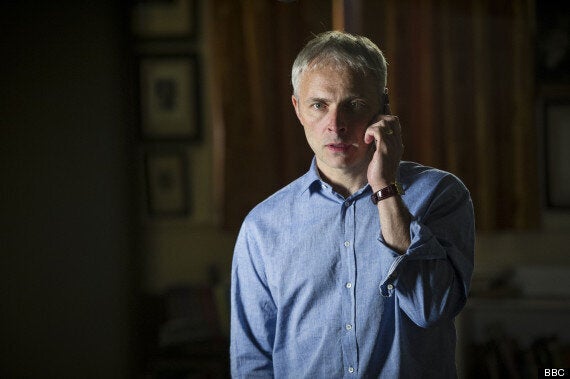 Guilty, or framed? Hard to know...
Meanwhile, slippery Dot Cotton had a rendezvous with another familiar face - the be-sticked figure of Neil Morrissey, who had four damning words to say about the uber-boss… "He likes 'em young." But why was Dot so willing to put the Caddy identity to bed? Another layer of the onion we must wait to unpeel in next week's grand finale.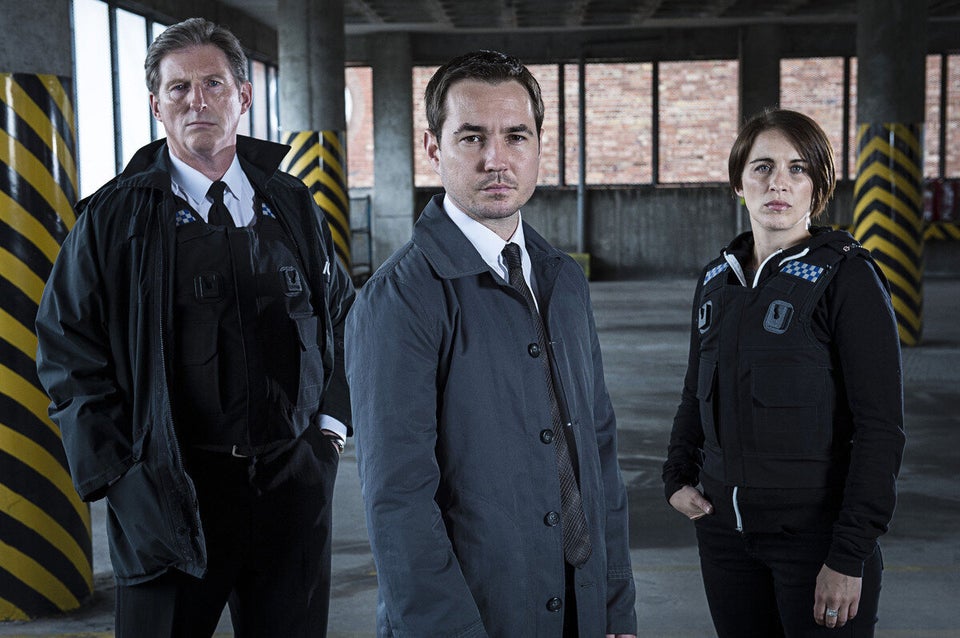 Line of Duty Series 2