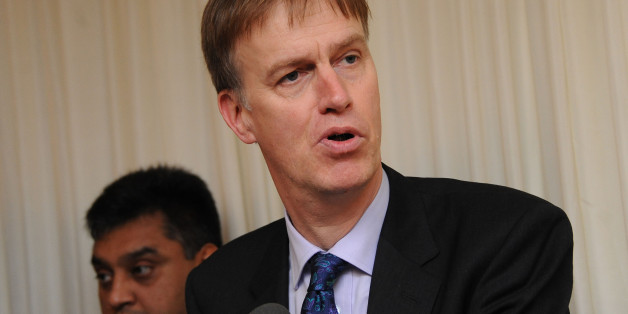 Stuart Wilson via Getty Images
Labour frontbencher Stephen Timms has accused businesses of being "driven by greed" and warned that unethical practises were "the natural way that capitalism operates".
The shadow employment minister admitted that some firms behaved ethically but that Labour needed to be on guard against unethical behaviour. Timms was speaking at a Fabian conference on "responsible capitalism" on Saturday.
Timms' remarks have drawn a furious response from the Institute of Directors business group, with a spokesman telling HuffPostUK that his comments were "dangerously simplistic".
The spokesman added: "Capitalism has done more to improve the lives of millions of people around the world than other economic system yet devised.
"It is the responsibility of governments to set up the legal framework in which businesses operate, not to produce broad negative generalisations. Can Timms divide all companies into two neat piles labelled 'predator' and 'producer'? It would be a more valuable use of the Shadow Minister's time to consider how he would improve our economy to make it more transparent and competitive for consumers and businesses alike. "
Tory MP Nadhim Zahawi, member of the No 10 policy board, told the Times: "It's no wonder Labour have no plan when their policy for jobs comes from someone who thinks businesses are predators.
"Under this Government, 1.6 million hardworking people have started new jobs in the private sector. Labour would put that security at risk."
Timms said Labour leader Ed Miliband was right to distinguish in 2011 between "predator" businesses and "producers", pointing to operators of betting terminals in bookmakers as an example.
"[Gambling companies knew] families would be destroyed . . . but they knew they could make a great deal of money so they went for it and the consequence at home has been a very serious one and we've been pressing in the Commons for changes, but that is the natural way that capitalism operates."
The Labour frontbencher also accused BT of "overcharging" in its broadband rollout, something denied by the telecoms giant.
"It's been very difficult to find that out because BT has absolutely refused to provide information on how much it is costing it to role out those services," he said.
"BT has got ministers over a barrel because there's no one else involved in doing this so they can do exactly what they like, and rural customers I'm afraid are going to be paying over the odds for their broadband services for a long time to come as a result."