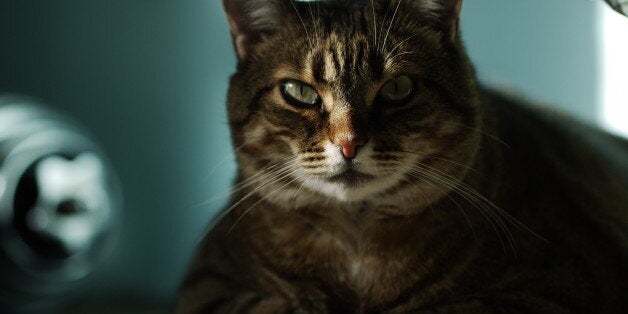 The RSPCA is investigating reports that two children fed a live cat to two dogs.
Two children, thought to be as young as six, fed a helpless tabby cat to a pair of dogs.
The RSPCA have launched an investigation after the young boys were seen holding the female tabby for the dogs to maul.
The animal charity is appealing for witnesses to the incident, which is alleged to have happened in the Highfields area of Doncaster, South Yorkshire.
It was reported to the RSPCA and an investigation was launched, although inquiries have so far drawn a blank.
"I have carried out several inquiries so far but to no avail," said RSPCA inspector Jo Taylor. "I would appeal to anyone who has any information regarding this to contact me.
"The body of the cat has been retrieved and we are keen to speak to anyone who has information.
"The dogs were on leads and were described as having small grey bodies and brown heads." The incident took place on February 8.