Helena Bonham Carter took more than a little style inspiration from Boy George while attending a Save The Children charity event last night, leaving us playing a rather tough game of spot of the difference.
Multi-coloured was clearly the order of the day for the actress, who sported bold eye make-up and multiple dreadlocks to host the A Night Of Reggae event.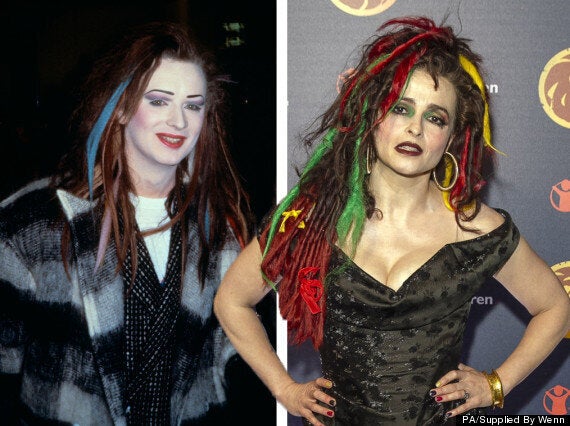 Spot the difference has stepped up a notch since we last played it
The general theme of Helena's look seems to be 1983 Boy George meets Rastafarian.
It's original to say the least.
The 'Sweeney Todd' actress is famed for her unusual and eccentric style choices and once attended the Golden Globes in a mismatched pair of shoes.
However, this Boy George-esque experimentation with colour is new ground for the 'Les Miserables' star.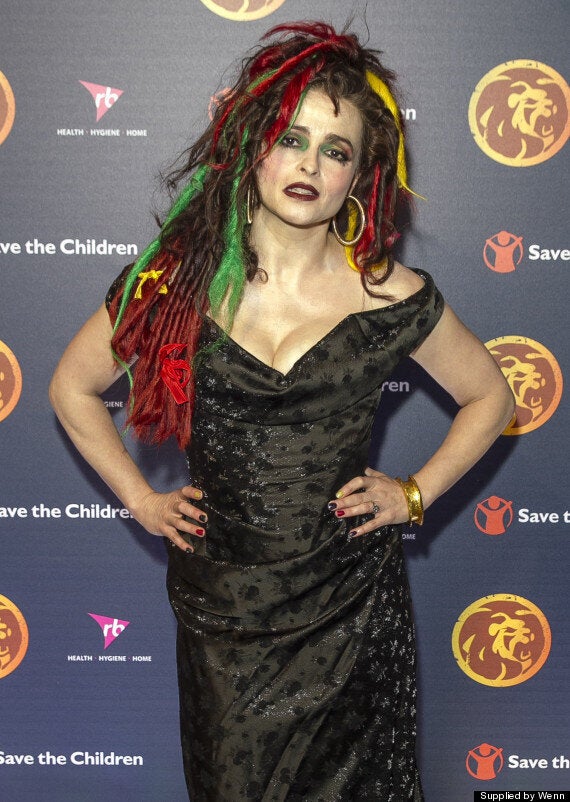 Helena's brave ensemble is certain to divide opinion
Helena co-hosted the event with Save The Children Chairman Alan Parker.
The star-studded audience included 'Homeland' actor Damian Lewis and Sir Michael Caine.
We reckon Boy George will be pretty happy with Helena's sartorial nod to his early days.
Imitation is the most sincere form of flattery, right?