Kelly Brook's on-off boyfriend has pleaded guilty to driving without due care and attention after he crashed a van loaded with dead badgers into a bus stop.
Former Gladiators star David McIntosh had been hired by a private company to transport the dead animals for disposal during the badger cull last year.
The 28-year-old wrote a letter to Stroud magistrates to tell them the crash in Gloucestershire was caused when the radio he used to receive messages from the police fell under his foot pedals.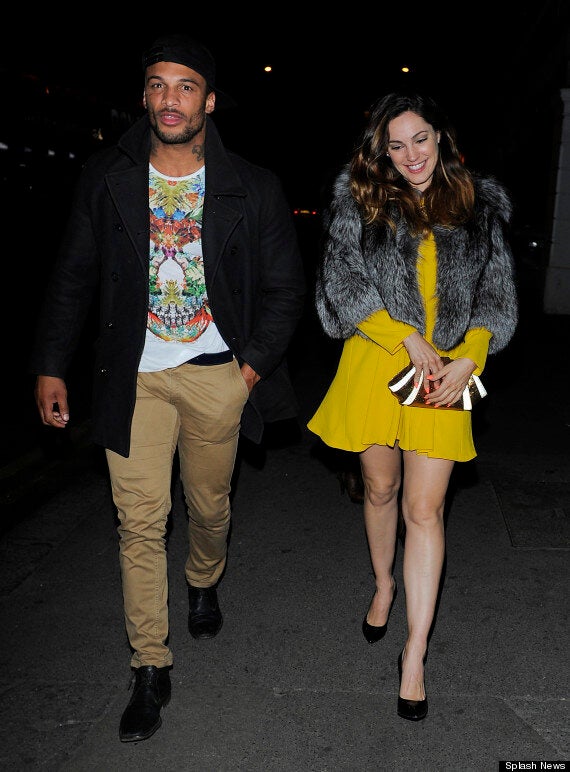 Kelly Brook and David McIntosh pictured together earlier this week
The former Royal Marine, who has served in Afghanistan, Northern Ireland, Somalia and the Persian Gulf, also pleaded guilty to driving otherwise than in accordance with a licence.
The court heard he had been given the job despite having his licence for that class of vehicle suspended for running a red light in 2005.
Passenger John Parker - who suffered bruised ribs, thigh, face and wrist in the crash told the court he had been checking Facebook on his phone when: "I looked up after feeling the vehicle change direction to see a bus stop.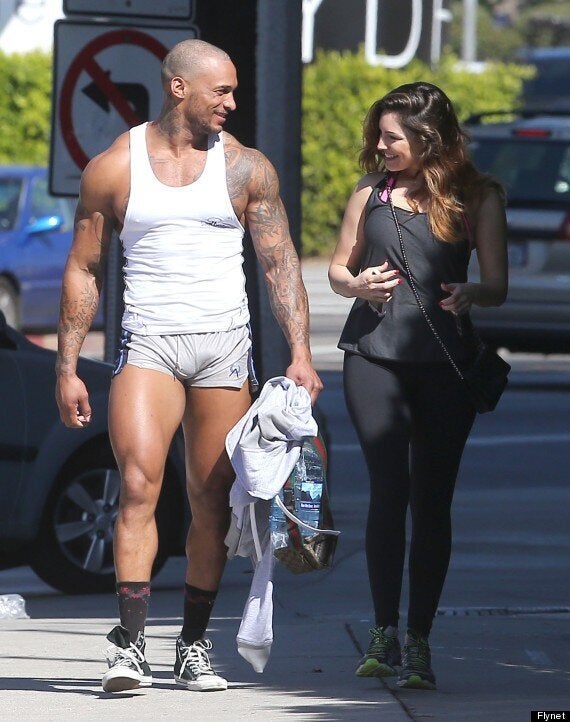 The couple were reported to have split earlier this month though they are now reconciled
"I can't say if he was asleep or not, but when I looked at David both of his hands were on the wheel, but his head was on his chest. I believe his eyes were shut."
Parker says he shouted and grabbed the wheel, shocking McIntosh, who hit the accelerator and smashed into the bus shelter.
District Judge Joti Bopa-Rai said: "It is either that he has fallen asleep or been distracted."
The court heard the crash happened shortly after midnight on 29 September last year.
McIntosh, of Altrincham, Cheshire, was fined £91 with a £20 victim surcharge, told to pay £30 costs and his licence was endorsed with six penalty points.
During the court case, police denied allegations they told marksmen involved in the controversial cull the location of protesters.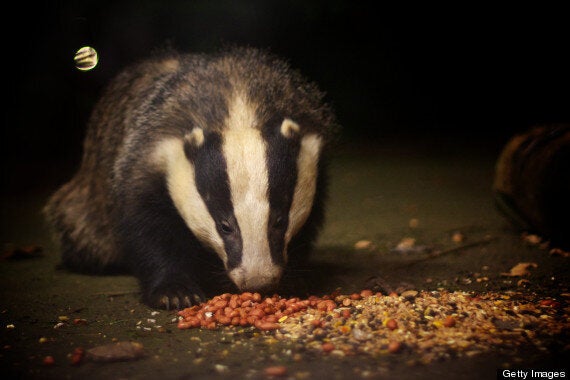 The number of badgers killed in Somerset and Gloucestershire totalled nearly 2,000
A Gloucestershire Police spokeswoman said: "We are aware that David McIntosh pleaded guilty today to driving without due care and attention and driving other than in accordance with a licence, following a road traffic collision in September last year.
"We are also aware of his reasons for that crash.
"We would like to make it perfectly clear that at no point during the pilot badger cull did police communicate the location of protesters to any contractors.
"Throughout Operation Themis, the policing response to the pilot badger cull, we have maintained our operational independence and ensured the safety of the public.
"We are now investigating the comments made by Mr McIntosh and determining if any further action is appropriate."
During last year's pilot badger cull 921 badgers were killed in Gloucestershire and 940 were shot in Somerset.
Neither pilot managed to kill the 70% of the badger population thought to be needed to make the cull effective in reducing TB in cattle herds in the area, despite a five-week and three-day extension in Gloucestershire and a three-week extension in Somerset.
In Somerset 65% of the badger population was killed and in Gloucestershire the figure was 40%.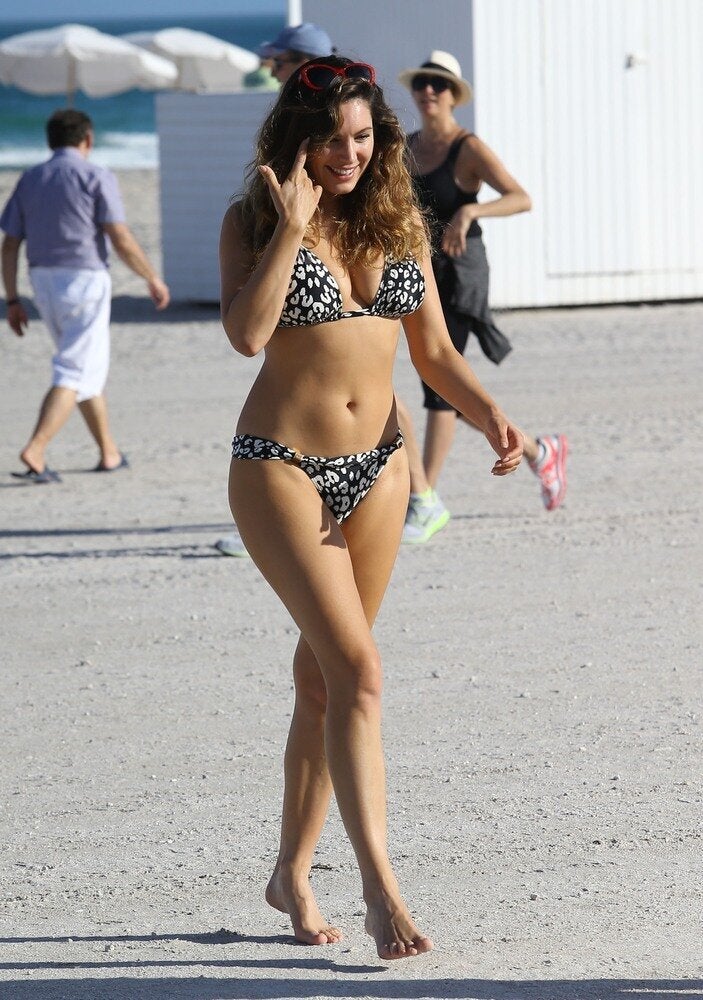 Kelly Brook and David McIntosh in Miami
Related