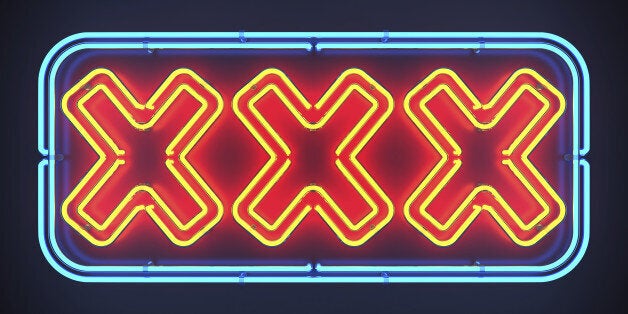 A major assault on the porn industry is to be launched in London this weekend by a US-based feminist network, but the conference could be dogged by protests from porn performers.
Organised by Gail Dines, a sociologist and anti-porn campaigner, with Julie Bindal, the feminist Guardian columnist, the conference is described as a "progressive, feminist collaboration against the sex industry".
The conference comes at a time when David Cameron's "opt-in" filter for pornography viewed in the UK appears to have been gently shifted onto the backburner, with internet experts insisting the concept is unworkable. In December, a Chrome browser extension called Go Away Cameron, which can circumvent the "porn filters" being implemented by ISPs, was launched to great fanfare.
Dines, who is British but now based in the US, told HuffPost UK this week that the aim was not to "ban porn", an idea that she accepted was impossible, but was to lead a shift in public perception of porn, and a backlash against the exploitation what occurred.
"Your average person is not concerned with people's right to watch violent pornography," Dines said. "Your average person is mainly concerned with how to stop their kids viewing this stuff."
But porn industry figures have organised an anti-censorship demonstration for this Saturday's launch event, with porn stars including Renee Richards scheduled to attend. More than 100 people have said they will attend the 'Don't Censor Me' demo, organised by Jerry Barnett, porn distributor and head of Sex and Censorship.
Both sides have this week attacked each other with aggressive rhetoric, in blogs, on Twitter and on television.
"For all their arguments about being anti-censorship, it is actually Sex and Censorship who want to silence us," Dines wrote in a blog post for The Huffington Post UK. "Nowhere is this more apparent than on Twitter, which is alive with tweets from porn industry shills making ridiculous statements about the goals.. that SPC is "trying to take away your right to work in the adult industry."
Barnett said that his Facebook group had also been inundated with angry and derogatory comments about performers who choose to work in porn.
He said that he and Richards had tried to participate in debates with anti-porn feminists, but "anti-sex feminists have no more interest in hearing the voices of female porn stars than they are prepared to listen to strippers.
"Their claim to be motivated by women's rights was exposed as a shallow veneer of feminist rhetoric wrapped around an old-fashioned morality message."
He called the protest a "rare opportunity for sex performers to have their voices heard by those who claim to speak for them, but refuse to speak to them" but said the protest's event page had been "swamped with abusive and angry messages".
"So female porn stars can't win: they are labelled victims, and if they try to defend what they do for a living, this is taken as proof of just how 'oppressed' they are."
Dines said she had offered the pro-porn group a chance for a serious debate on the issue, on an alternative date, which she claimed had been declined, saying the conference was "not a place for debate: our starting point is that (all) pornography is harmful and has detrimental effects".
She wrote, addressing those performers who will protest: "Don't come to our conference to protest, come to organise with us against an industry that treats you as a commodity, when they can make a profit off of you, and then as a liability if you speak out about the harms done to you physically and emotionally. Your health is worth more than this, and feminists are your allies, not your enemies.
"The goal of the porn industry is to divide women because they understand only too well that a united international feminist movement will be their death knell."
Popular in the Community