A man has been arrested after hundreds of copies of Anne Frank's The Diary of a Young Girl were mysteriously defaced at public libraries across Tokyo.
Pages were ripped from more than 300 copies of the diary and other related books - with many having specific extracts torn out.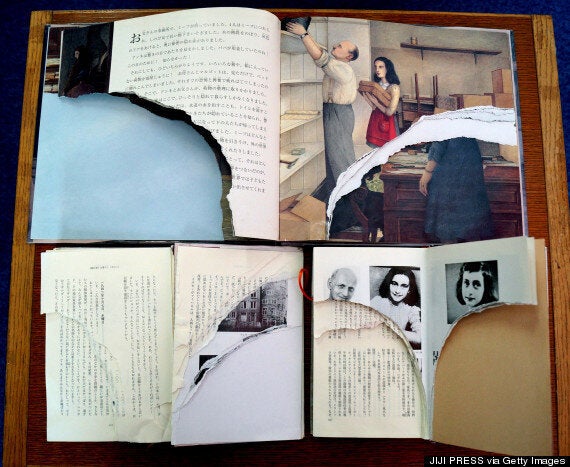 Tokyo police said the man, 36, was caught after sneaking into a library on February 5th and ripping pages from 23 Frank-related books, including at least one copy of the diary.
Some of the ripped pages were found in a plastic bag at an unidentified house in Tokyo.
Police said that the suspect admitted to ripping the pages out of the books, but it is unknown why the books about the young Holocaust victim, who wrote her diary while she and her family hid from the Nazis in occupied Amsterdam during World War Two, were targeted by him.
"Books related to Miss Anne Frank are being clearly targeted, and it is happening across Tokyo. It is outrageous," Mitsujiro Ikeda, an official in Nakano, said.
"The geographic scope of these incidents strongly suggest an organised effort to denigrate the memory of the most famous of the 1.5 million Jewish children murdered by the Nazis in the World War Two Holocaust," associate dean Abraham Cooper said.
"Anne Frank is studied and revered by millions of Japanese," Mr Cooper added. "Only people imbued with bigotry and hatred would seek to destroy Anne's historic words of courage, hope and love in the face of impending doom."
Popular in the Community