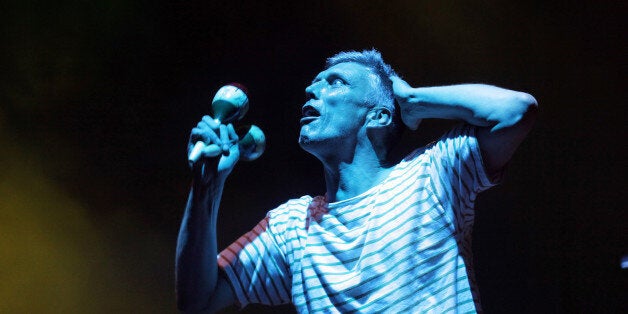 Former Happy Mondays dancer Bez is planning to shake up politics by running to become the MP for Salford at the 2015 election.
According to the Manchester Evening News, the 49-year-old 90s raver has promised to deliver a British "revolution", with the central tenets of his manifesto focusing on wealth redistribution and a huge investment on fighting diseases, such as cancer and dementia… oh, and no more war.
Should he stand, the Salford-borne musician, real name Mark Berry, would run as an independent in the constituency of Hazel Blears, who recently announced she was standing down after 2015.
"I've been saying we need a revolution and there's no good shouting about it when you're not actually doing anything," the musical icon told the MEN. "If you want to do something about things you've got to get into the corridors of power and take them on. If you're voting for me, you're voting as a protest about what's happening in the world at the moment."
The maracas player added: "I'm going to create a new world order and get rid of them and start again with a new, fairer system without evil being the main policy."
Bez, who famously keeps bees, said: "One of my policies would be a permacultural society where we'll end illness and get everybody back to an alkaline state."
The dancer plans to kick off his political career by joining anti-fracking protesters at Barton Moss in Manchester on Sunday.
Popular in the Community