A knife attack in southern China has left six people dead, local officials have said.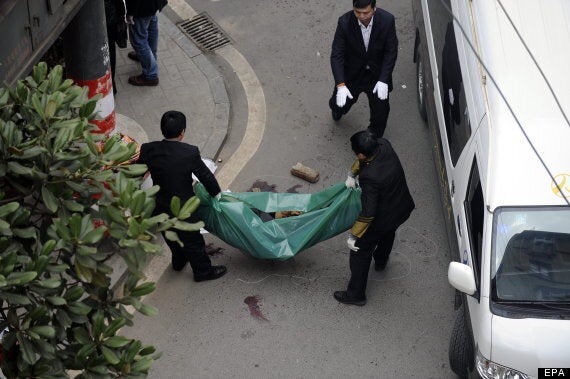 Civilians were stabbed to death on the street
The incident happened just two weeks after a deadly stabbing attack at a Chinese train station in the southwestern city of Kunming, raising concerns the latest scenes of violence were ethnically motived.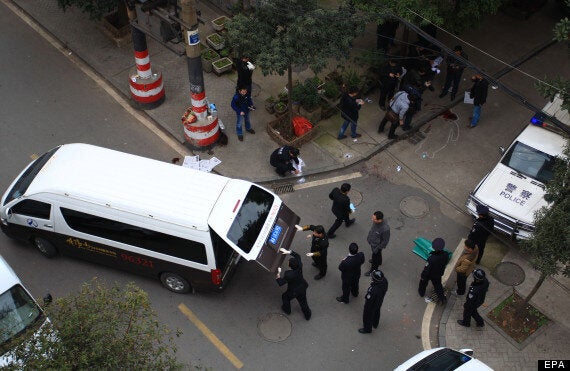 Policemen investigate the site of the deadly stabbing incident
The latest attack apparently erupted from a dispute between two vendors who were apparently Uighurs selling ethnic foods. The knife fight apparently left one of the vendors dead, police in Changsha said in an online statement.
The other fled and savagely stabbed four more people while on the run before he was shot dead by police, police said.
The incident is currently under investigation, but an unnamed official in Changsha told AFP news agency: "I can assure you it's not a terror attack. It happened in a market due to some dispute."
Popular in the Community