A hunter has killed a wild boar weighing more than 500lbs with a single shot.
Jett Webb, of Conetoe, North Carolina killed the eight-foot-long beast last month, WSPA reports.
Webb says he intends to use the pig's meat to feed his family, claiming: "We're not going to waste anything. So that pig will provide food for me and my family for a good year."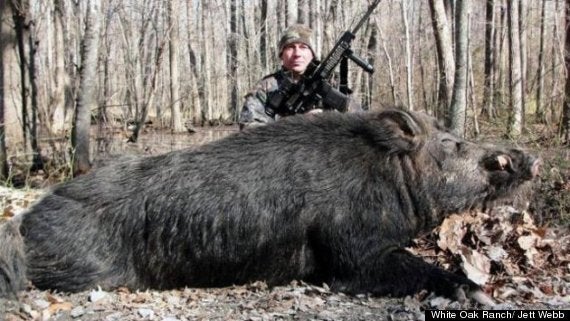 Jett Webb killed the boar in the woods of North Carolina
Speaking to the New York Daily News he says believes the boar was around nine or ten years old and close to the end of its lifespan.
The boar was killed on the property of the White Oak Ranch Hunting Club and had characteristics similar to the Eurasian strain of hogs with long snouts, large tusks, tufts at the end of their tails and a ridgeback hairline, writes North Carolina Sportsman.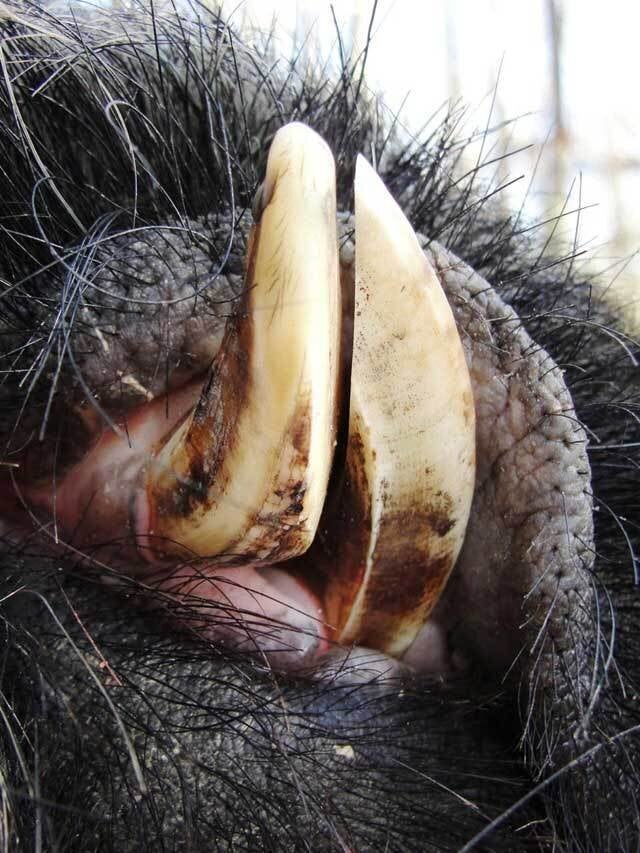 500lb+ wild boar
Popular in the Community