A dog owner has been left distraught after her beloved pet was swallowed whole by a python.
The unnamed woman of New South Wales, Australia, discovered the 2.5m long snake curled up in her dog's kennel – with a large bulge in its belly and the animal's chain dangling from its mouth, ABC News reports.
The dog was a Chihuahua-maltese cross while the reptile is a carpet python, thought to be around 50-years-old.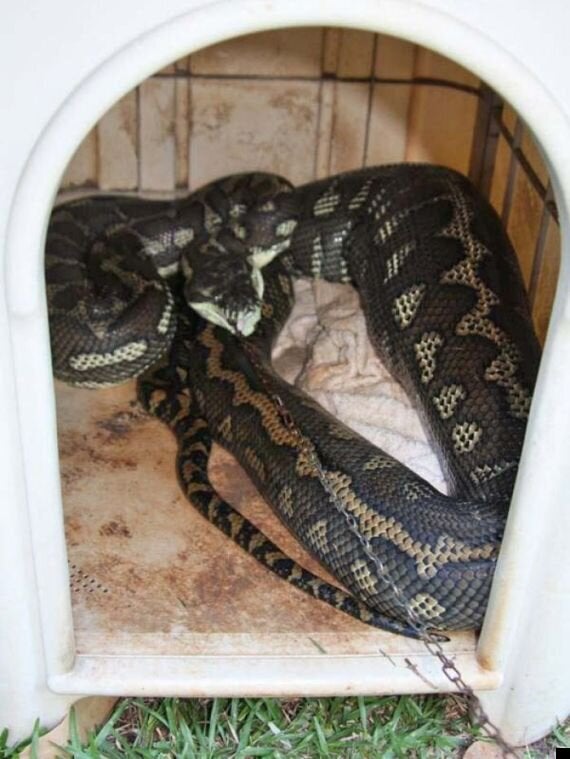 The shocked dog owner found the python in her pet's kennel
A WIRES spokesman told Fairfax Media: "She [the dog owner] hadn't thought about the possibility of a snake taking the dog.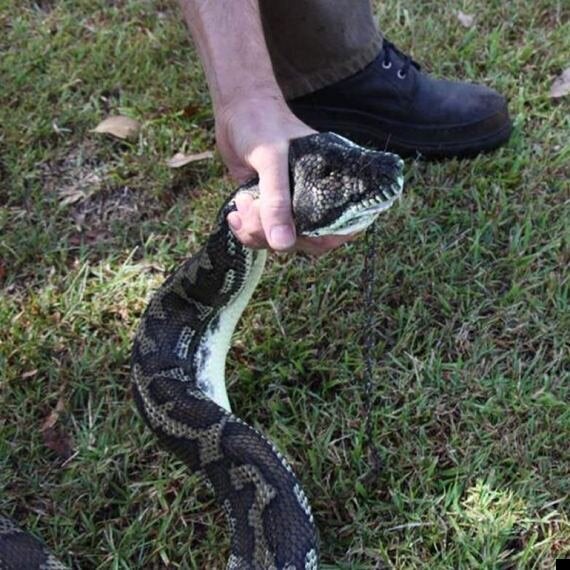 The dog's chain was dangling from the snake's mouth
"The lady went out to let the dog off the chain, but instead of the dog being on the chain, it was a large carpet python.
"It's only the second incident like this we've had in over 10 years. Usually it's the other way around, the snake comes off second best."
The spokesman added chaining up a dog in a rural area is a responsible thing to do, but that in this case the animal was too small to have been outside by itself.
The python would have strangled the dog before swallowing it whole.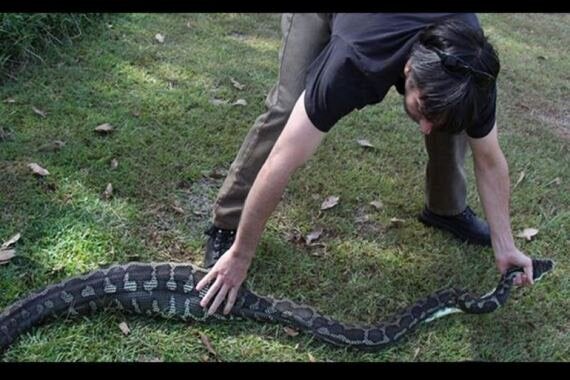 The dog will probably sate the python's appetite for at least a month
Popular in the Community