The team of free runners performed stunts around London on the Thursday commute, and also took part in the launch party near Brick Lane.
In the morning the 'pilots' did their thing over Millennium Bridge and South Bank, while their evening show at the Old Truman Brewery was watched by celebs including Jonathan Ross and Profesor Green.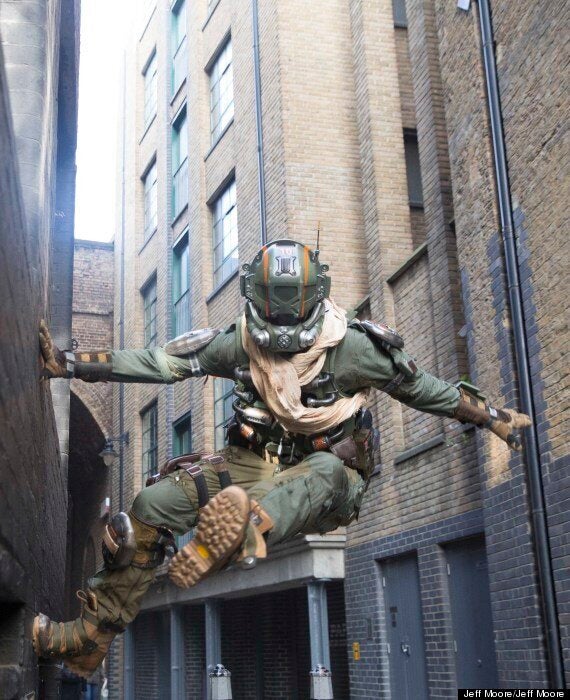 Xbox UK Marketing Director, Harvey Eagle said:
"Titanfall is the most anticipated game of the year. It's already won more than 80 awards from critics around the world. Millions of gamers around the world played the Xbox One Titanfall beta and hundreds of thousands have been playing since Tuesday when it launched in the US."