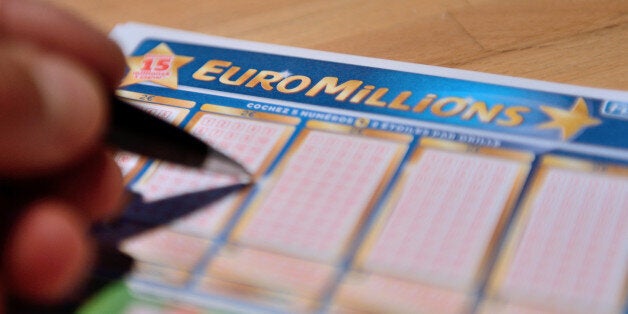 One lucky ticket-holder scooped £107.9 million on the EuroMillions draw.
They had the only ticket to hit the jackpot and have become the National Lottery's fourth biggest winner.
The main numbers were 6, 24, 25, 27 and 30, with the lucky star numbers 5 and 9.
A National Lottery spokesman said: "With the weather set fair for the coming week, this UK winner is set fair for the rest of their lives having just become a multimillionaire.
"This single UK ticket-holder will enter the exclusive top five on the National Lottery Rich List - at number four - and we've got the champagne on ice ready for the lucky winner to claim their prize.
"As well as offering a chance to win life-changing prizes, EuroMillions continues to help raise around £33 million every week for National Lottery projects across the UK."
The life-changing sum could help the winner buy their own Greek island such as Omfori, currently being advertised for just over £41 million, a Lamborghini Veneno, one of the world's most expensive cars at a cost of £2.4 million, and still have plenty left to spend.
Or the winner could splash most of the money in a single purchase to buy a 21-bedroom home in London's Mayfair, which is on the market for £90 million.
Top of the National Lottery Rich List are Colin and Chris Weir, who banked a £161 million EuroMillions jackpot in July 2011.