The Malaysia Airlines plane that disappeared nearly a week ago was hijacked, investigators have concluded.
One or more people with significant flying experience hijacked the missing Malaysia Airlines jet, switched off communication devices and steered it off-course, a Malaysian government official involved in the investigation said Saturday.
No motive has been established and no demands have been made known, and it is not yet clear where the plane was taken, said the official, who spoke on condition of anonymity because he was not authorised to brief the media.
As the search for the passenger jetliner enters its eighth day, it has been revealed that investigators believe hijacking is no longer a theory – "it is conclusive," he said.
Despite the speculation about a hijacking, Razak reiterated that "we are still investigating all possibilities as to what caused MH370 to deviate from its original flight path."
Evidence is "consistent with the deliberate action of someone on the plane," Razak said, adding that the investigation is "entering a new phase," with search operations ending in the South China Sea.
There is a "high degree of certainty that the Aircraft Communications Addressing and Reporting System (ACARS) was disabled just before the aircraft reached the east coast of peninsular Malaysia. Shortly afterwards, near the border between Malaysian and Vietnamese air traffic control, the aircraft's transponder was switched off," the prime minister stated.
The radar then indicates that the plane turned back.
"It then flew in a westerly direction back over peninsular Malaysia before turning northwest. Up until the point at which it left military primary radar coverage, these movements are consistent with deliberate action by someone on the plane." The prime minister confirmed the aircraft on the radar was flight MH370.
Shortly after the Prime Minister finished speaking, police began searching the house of the pilot, 53-year-old Zaharie Ahmad Shah, Reuters reported.
The Malaysian official said only a skilled aviator could navigate the plane the way it was flown after its last confirmed location over the South China Sea.
Aviation authorities now believe the plane's last communication with the satellite was either in a northern corridor between the border of Kazakhstan and Turkmenistan to northern Thailand, or a southern corridor from Indonesia to the southern Indian Ocean, Razak said.
Unnamed sources told Reuters Friday that the last plot on the military radar's tracking suggested the plane was flying toward India's Andaman Islands, a chain of isles between the Andaman Sea and the Bay of Bengal.
This story is developing...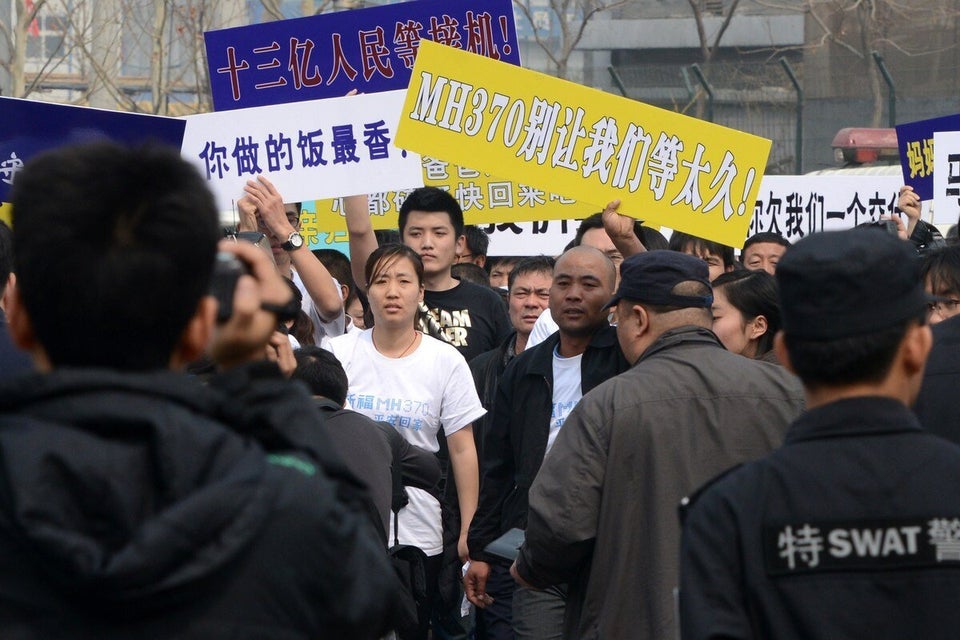 Malaysia Airlines Flight Disaster In Pictures