Ahead of Sunday's referendum of the secession of Crimea, tens of thousand of Ukrainian and Russian demonstrators have gathered in Moscow to protest against military action in the Black Sea peninsula.
According to Agence France Presse, around 50,000 people took the streets of the Russian capital for a "March Of Peace" to rally against Putin's actions in Ukraine. "The occupation of Crimea is Russia's disgrace," the huge crowd chanted as they moved through the capital.
A smaller rival march was held near Red Square in support of the Russian speaking population of Ukraine's Crimea region, with demonstrators calling for the protection of the interest of Russians.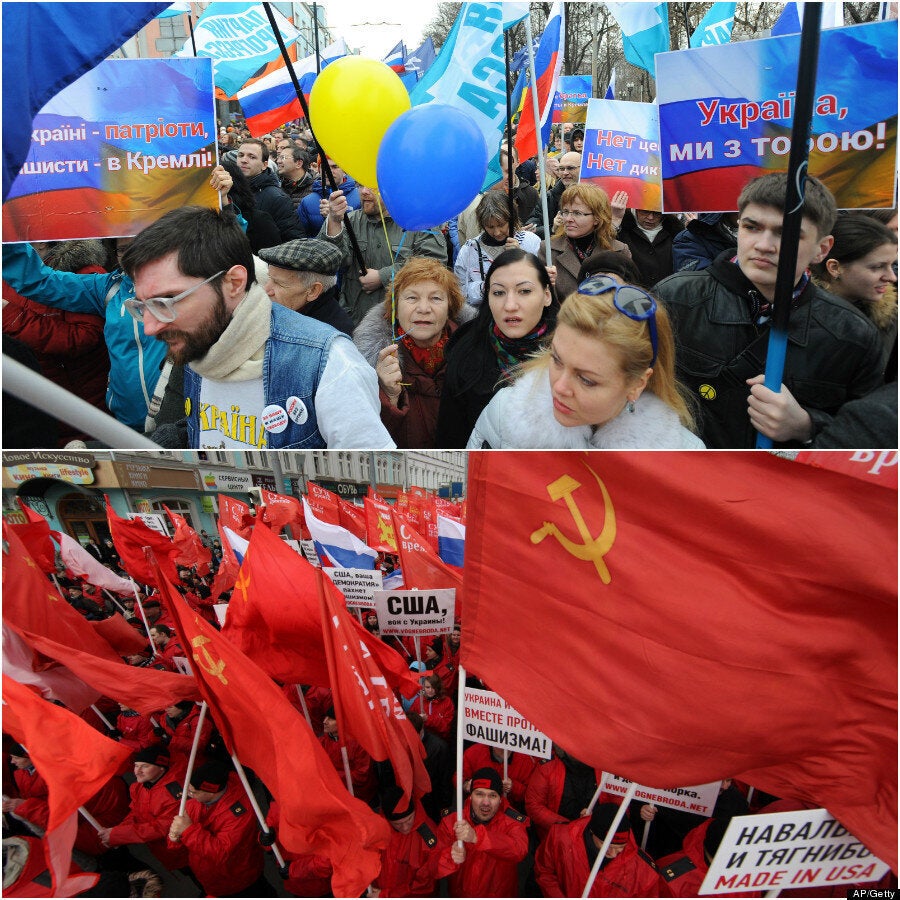 Supporters of Putin and members of Kremlin-backed parties fly Soviet-era flags (bottom)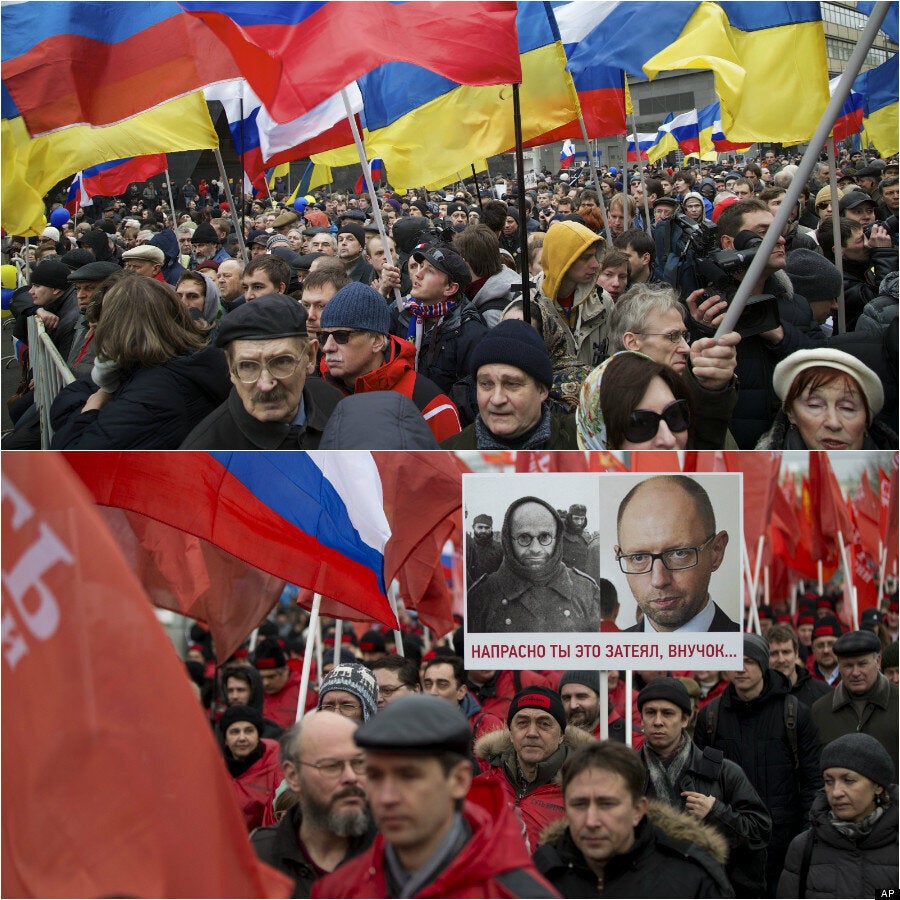 The March of Peace (top) and the pro-Putin rally in Red Square (bottom)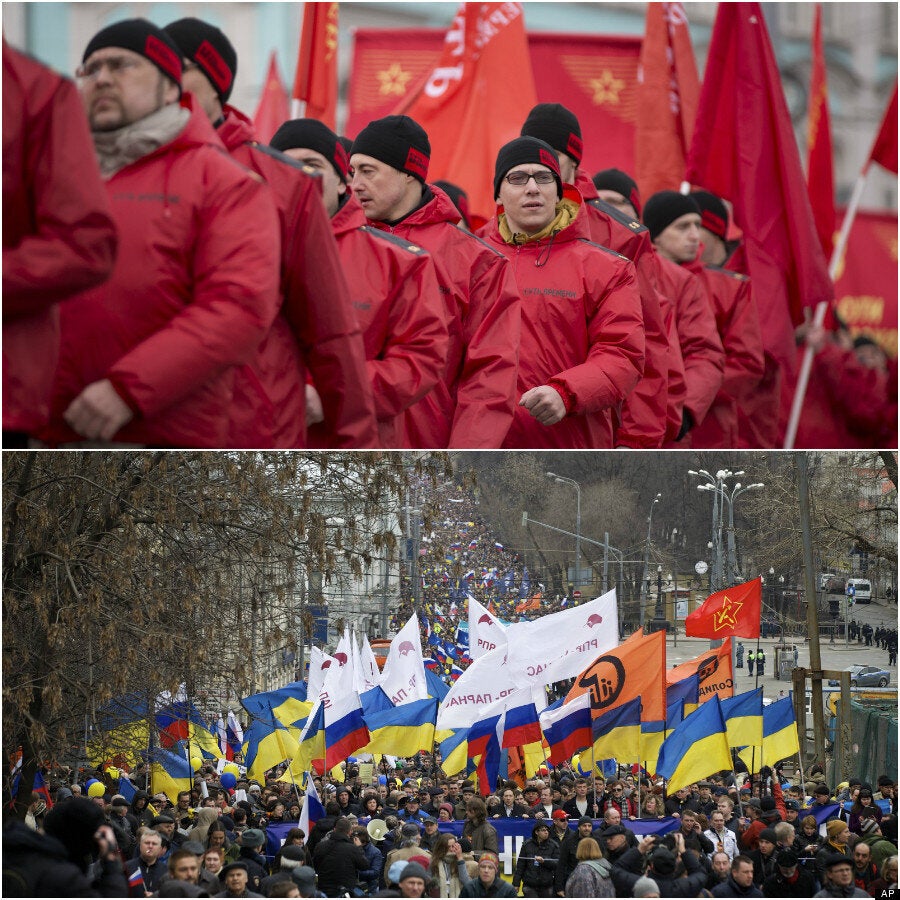 Anti-Putin demonstrators carried Russian and Ukrainian flags (bottom)
Popular in the Community