Mo Farah had a tough time during the New York Half Marathon, falling at the six-mile mark and collapsing after the finish line - but still managed to come second.
Farah finished behind Geoffrey Mutai of Kenya but managed to fend off a challenge Stephen Sambu to hold on to second place but not without cost.
He said: "I feel good. I just tried so hard in the race. It's not a big deal.
"When I fell, I fell pretty hard. I told myself "don't rush" but when I saw the gap, the gap was big.
"Conditions here today were very cold. London won't be as cold as this.
Story continues after slideshow...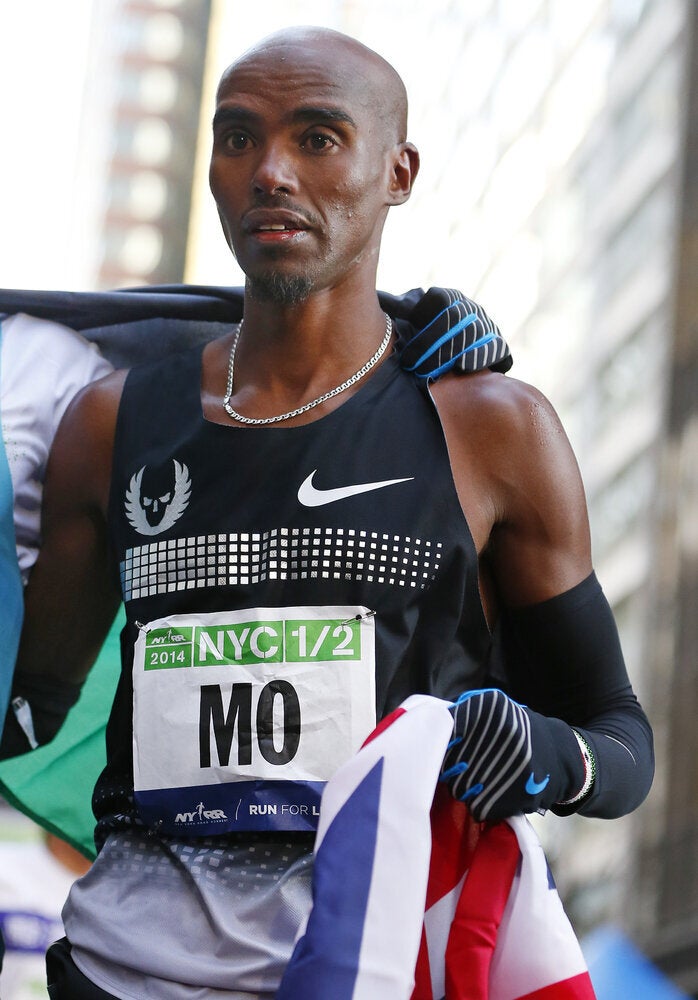 New York Half Marathon
"It would have been nice to win today, but he (Mutai) is a good athlete. Nothing changes for London - I will just keep training."
Farah's team blamed the incident on the difference in climate between a cold New York and a hot Kenya where he has been conducting high-altitude training.
He finished the race in a time of 61 minutes and eight seconds.
Mutai, who clocked the fastest marathon time in history in Boston in 2011 and has six sub-60 minute half-marathon times to his credit, then eased away from Sambu on 42nd Street and went on to win in 60 minutes 50 seconds.
Farah slowly reeled in Sambu and eventually edged ahead with 800 metres to go before holding off the 25-year-old on the line to clock 61mins 8secs, just outside his British record of 60:59.
It is not the first time Farah has collapsed after finishing second in a race. He did so in the European Cross Country championships in 2009.
The half marathon is a stepping stone in Farah's aim to compete in his first competitive marathon in London on April 13.