Cigarettes in brightly coloured packs are considered to be less harmful than others, a poll suggests prompting health campaigners to renew calls for plain packaging.
Nine in 10 youngsters see cigarettes in standardised packs as "harmful", according to the small poll conducted on behalf of Cancer Research UK.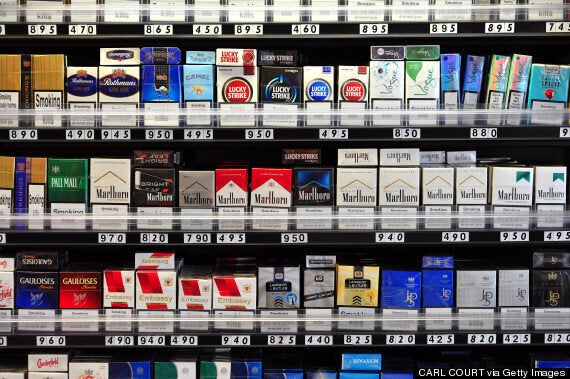 40% of youngsters said packaging influenced shopping choices
But cigarettes from colourful Pall Mall and Mayfair packs are only viewed as potentially unsafe by six in 10 children, the charity said.
The survey of 554 British children aged eight to 15 also found that products that are in bright, colourful and interesting packaging are more enticing than those which have been endorsed by celebrities.
Forty per cent of youngsters said packaging influenced shopping choices while only one in five (20%) said celebrity backing would sway their shopping decisions.
Alison Cox, the charity's head of tobacco policy, said: "This survey is a timely reminder of the huge marketing power of packaging on young people. Attractive packaging is a key reason that young people are tempted into a lifetime of nicotine addiction, an addiction that ends in death for half of all long-term smokers.
"These findings add to a weight of existing evidence proving that clever design gimmicks distract from health warnings and portray smoking as something glamorous and harmless.
"By stripping cigarette packs of these attractive designs and bright colours, standardised packaging will give millions of children one less reason to smoke. It's vital that we protect our kids by reducing the attractiveness of this deadly habit."
The Government has tasked Sir Cyril Chantler with reviewing public health evidence for standardised tobacco packaging. His findings are expected before the end of the month.
Ms Cox added: "After the results from the Chantler review are published, we urge the Government to make standard packaging a reality as soon as possible."
A Department of Health spokeswoman said: "Two thirds of smokers start as children so we must continue to do all we can to encourage smokers to quit or even better, not to start in the first place. That's why the Government is taking a number of measures forward including banning the proxy purchasing of tobacco products for children.
"We asked Sir Cyril Chantler to undertake an independent review on the impact on public health, particularly for children. We will make a decision on whether to proceed once we have considered his report, which we expect to be published this month, along with the wider aspects of the policy."
Paul Williams, head of corporate affairs at Japan Tobacco International said: "To suggest that Government policy should be based on this sort of polling reinforces the tobacco control groups' flawed position that opinion based research rather than the way people actually behave should form the basis for decisions.
"Even though this study does not provide reliable evidence, it is interesting that CRUK has not highlighted that in the figures the highest recorded numbers relate to peer pressure and availability at a discount."