Emotions are running high in 'EastEnders' next week, as Albert Square veteran Dot Cotton bids farewell to her recently deceased son Nick Cotton.
Dot (June Brown) discovered Nick had died last week, when police informed her he had suffered a respiratory failure following a heroin overdose.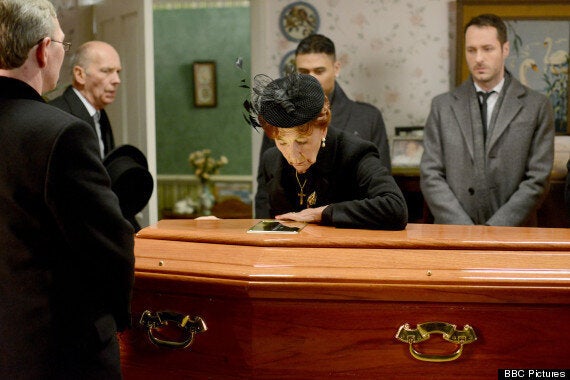 Dot says goodbye to Nick in the emotional scenes
Now it's time for the laundrette worker to say goodbye.
The typically sombre storyline sees Dot's family and pals rally round to support her, and it will also introduce Dot's grandson Charlie to the show.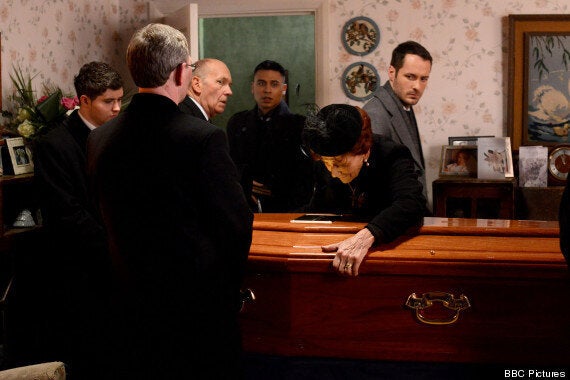 Fat Boy accompanies Dot to the funeral
In recent weeks, viewers have seen Janine's trial for the murder of her estranged husband Michael Moon taking place, including testimonies from David Wicks and Kat Moon.
The character, currently played by 19-year-old Hetti Bywater, but last played by Melissa Suffield, has been part of the show since her birth in 1993.
Lucy, who has recently been trying to create her own Alan Sugar-type empire, will leave behind her twin Peter, and half-siblings Bobby and Cindy.
Watch 'EastEnders' on Thursday 27 March to see the events unfold.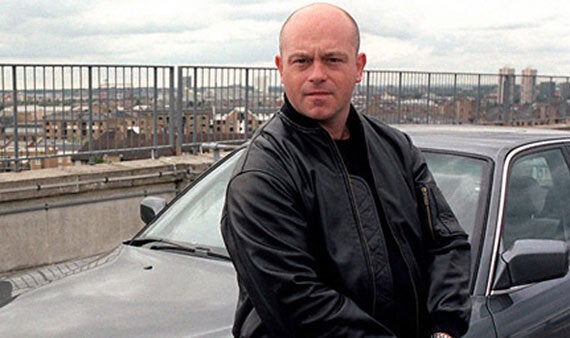 EastEnders dream plots