A model is suing Playboy Enterprises and the co-host of an affiliated radio show for allegedly striking her buttock with a golf club.
Elizabeth Dickson filed the complaint in Los Angeles Superior Court alleging battery and negligence, TMZ reports.
The website adds Dickson is suing for $500,000 plus punitive damages for the incident, which she says occurred after she was asked to lie on her stomach, with a golf tee between her buttocks. That has GOT to hurt: Model Liz Dickson shows off her horrendous bruise
Comedian Kevin Klein, a co-show of the Playboy Morning Show, was meant to knock the golf ball off the tee. What could possibly go wrong? Dickson assumes the position
It adds Dickson, who is not an official Playboy model but won a competition to take part in the event, has suffered pain, worrying and anxiety since the incident at the Playboy Golf Finals at the Industry Hills Golf Club in March 2012.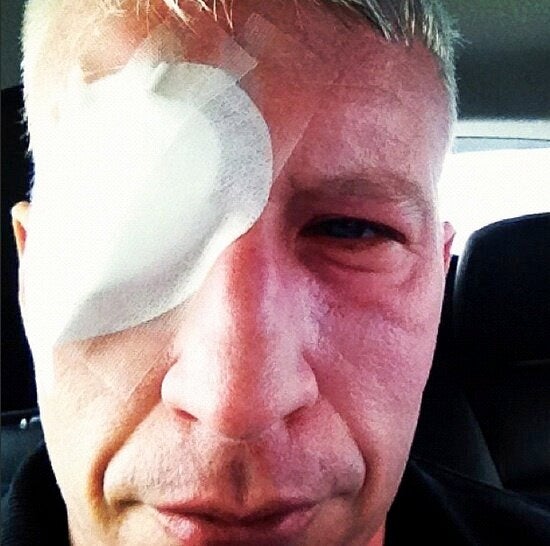 Celebs' Shared Injury Images (GRAPHIC PHOTOS)