When a friend is diagnosed with breast cancer, it spurs her friends on with a vengeance to raise money, provide support and turn up to chemo sessions armed with ice lollies.
One group of friends however, did something so spectacular, it made us smile and cry all at the same time.
When Gerdi McKenna was diagnosed with the disease, her friends emailed her to say that they'd like her to take part in a special photoshoot.
SEE ALSO:

Bladder Cancer: How To Spot The Symptoms

Grandma Betty's Bittersweet Instagram Reveals The Heartbreaking Reality Of A Cancer Battle
By this point, Gerdi had already lost her hair to cancer.
Little did she know that ahead of the photoshoot, her friends had gathered at a hairdressers to shave their hair off in solidarity.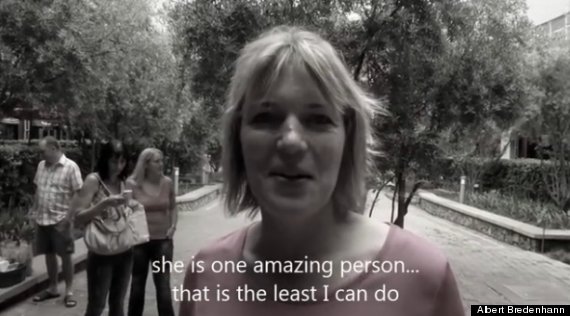 Some of the excerpts are truly lump-in-throat inducing. One of her friends said: "If I only think what Gerdi is going through, then this is NOTHING."
While another remarked: "I am very nervous, but I know it is the right thing to do. I am giving up my pride for a friend who is going through much much more."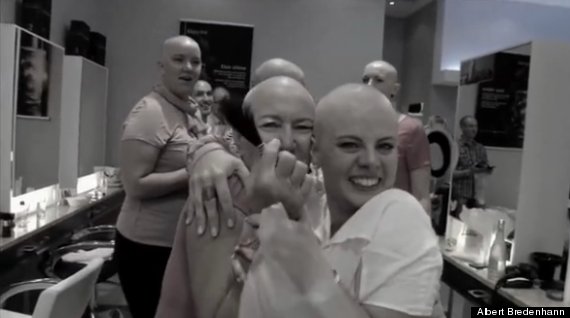 One of our favourites however has to be a friend that said: "I was just happy and thankful that I could be an instrument in Gerdi's orchestra."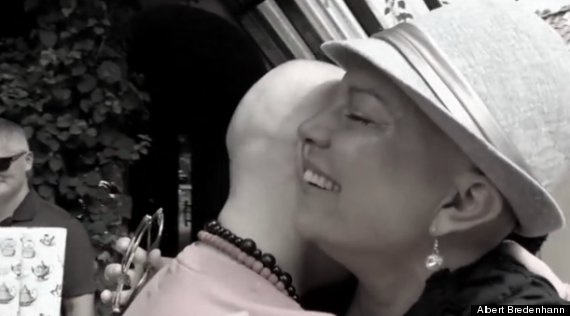 Gerdi (right)
Take a look at the video to see Gerdi's reaction...
(H/T: TheBlaze.com)