Malaysians have rallied to the defence of pilot Zaharie Ahmad Shah, the pilot of missing flight MH370, as analysts pointed out his support for opposition leader Anwar Ibrahim made him a likely moderate secularist, rather than a terror suspect.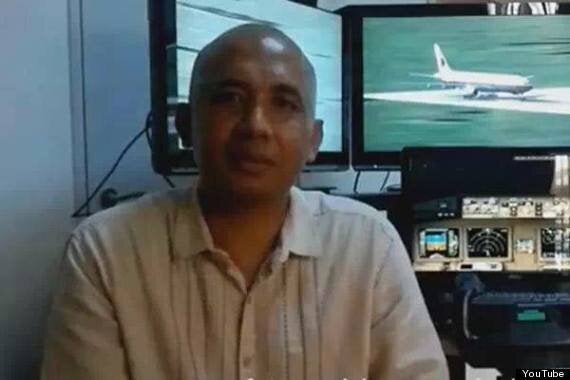 Malaysia Airlines pilot Zaharie Ahmad Shah, in one of his YouTube videos
Zaharie's support for Anwar, even apparently attending the People's Justice Party leader's trial the day he flew the Boeing 777 out of Kuala Lumpur, does not link him in anyway to extremism or religiosity.
Indeed, many have speculated the link between the two, highlighted in the press, is yet another deliberate smear of Anwar, jailed in a highly politically-motivated case.
Anwar, who has been in prison on various trumped-up charges for six years, campaigned on a pro-democracy and anti-corruption platform. He is staunchly non-violent but a serious political threat to the ruling United Malays National Organisation, which has been in power for 56 years.
Anwar's party won a third of the vote in the 2008 election, meaning the ruling party no longer has the ultimate power of a supermajority. The People's Justice Party claimed victory last year in the elections, but was denied power by what the party claims was voter fraud.
Mass protests followed, but Anwar steered clear of directly demanding power.
But far from a confirmation of an extremist allegiance, the t-shirt bears a popular slogan of the protest movement at the time, frustrated that they could not get fairness through the ballot box.
Reports suggest that the pilot had been upset by the decision to jail Anwar for sodomy, but the imprisonment was the latest in a litany of offences levelled at Anwar. One can speculate it would have been upsetting, but not particularly surprising, and support for Anwar has only grown while he remains incarcerated. The conviction far from puts an end to his political career.
In a press conference today Hishammuddin Hussein, Malaysia's acting transport minister, was quizzed about internal political rivalries affecting the search for the plane, missing for more than a week, but he denied his government was the source of the link.
"We have been very consistent. The government's position has always been - and remains - that this question is above politics," he said.
"It is the foreign press which has brought that up. If I am not mistaken, it was The Daily Mail and CNN who brought politics into this."