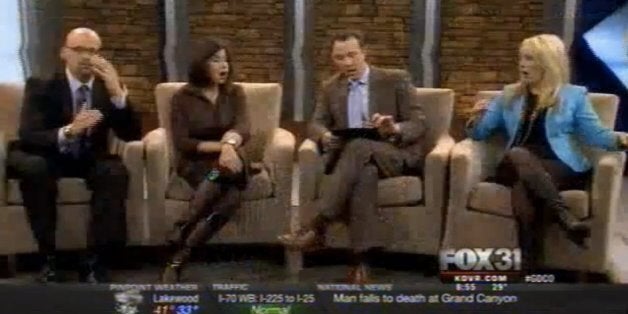 You will never see a man squirm more than this.
However, rather than visuals of the downed aircraft appearing, the channel, an affiliate of Fox, broadcast something quite different… an image of a sizable penis perpendicular to a pair of 'open-fly' pantaloons.
Making the incident more bizarre, the NSFW picture appeared after a grab of Edward Scissorhands and an image of an uneaten omelette. The reaction from the co-hosts on the set is painful, as pointed out by @SladeHV on Twitter.
"We are going to make a public statement," said Fox31 News Director Ed Kosowski to the Denver Post, adding: "We are not ready to comment about any potential action against employees. That's a personnel matter."
WARNING: The video below contains an NSFW image.