Most of us are under the assumption that the main reason people cheat is to have lots and lots of sex.
However, a new survey that polled the members of an extra-marital dating revealed that while porn and sex selfies feature highly, people in affairs only have sex about twice a month.
Members of AshleyMadison.com - in Britain and globally - answered questions about their love life and practices.
The 'sex selfie' - filming or photographing yourself having sex – appears to be a surprisingly widespread practice world-wide but the UK beats the global average.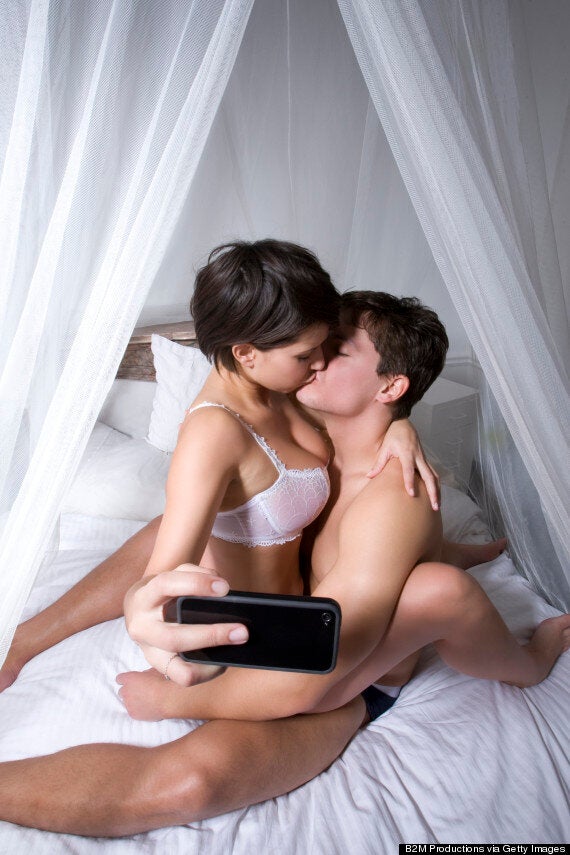 71% of British male respondents and 69% of women have taken a sex selfie, compared with an average of 60% globally. The phenomenon was especially popular in Taiwan and Japan but in France, 38% of men and 34% of women said they prefer the solo sex selfie with no partner present.
Watching pornography is also the norm world-wide but the survey shows that UK is again way above the global average:
Nearly 75% of the British men surveyed and 72% of women said they watch porn, whilst the global figures were 67.5% and 56.1% respectively. Almost 41% of British women said they viewed porn two to three times a week and for a quarter of the women the figure was even higher at 5-7 times a week.
Christoph Kraemer, AshleyMadison.com's European communications director, said: "What's interesting is that people aren't just watching porn on their own or with their affair partner, but with their long term partner, albeit less frequently. The primary reason for men to seek affairs is lack of sex and for women it's lack of intimacy, so watching porn with the husband or wife that you are cheating on is clearly an attempt to stimulate what's lacking in a marriage."
Talking to HuffPost UK Lifestyle, Dr Eric Anderson, University of Winchester, sexologist and author of The Monogamy gap: Men, Love and the Reality of Cheating, said of the results: "What's interesting is that it's a slightly older demographic, and to me, what is of interest is that taking sex selfies indicates greater sexual liberation. Younger people are probably taking them a lot more often than these figures suggest, and that to me shows that digital technologies are helping to create a more sexually open society."
Dr Anderson believes that monogamy is starting to disappear, which may come as a rude shock to people expecting to marry and sleep with one person for the rest of their lives.
In response to that, he says: "Monogamy - people are structured into it. They are not given cultural choice at the beginning of the relationship. In my opinion, my goal is to have open, sexual relationships on a more equal footing with monogamous relationships."
Therefore, Dr Anderson says, he'd encourage people to explore polyamory and threesomes.
So what advice does he have for people who are in monogamous relationships but the sex has dwindled somewhat?
The first thing, he says, is to realise that having less sex is perfectly normal.
"Sex ceases to be a priority because neurologically we adapt to it. So if you make it a priority - if you try to force it - it doesn't work. The loss of sexual desire is inevitable and is a slow and natural event. The problem is when we use sex to gauge a relationship's quality. Young people think that when they stop having sex it means they are falling out of love, but actually it's the beginning of the relationship."
Related