With her hair badly brushed and clothes cut at unflattering lengths, her skin pallid and her eyes dead, Keeley has transformed herself into a woman bruised by life, abandoned by love and at risk of losing the one thing she's been able to claim for her own - a career. In short, a ripe, rich fruit of a part, and a million miles away from the glamorous screen presence we've always seen previously.
But, although she was ready and willing to succumb to the plainness of the role, never mind the waterboarding she had to go through on screen at the hands of her colleagues, Keeley admits that the isolation of playing the role wore her down, and admits that filming her part was as lonely in real life as it appears on screen, as she was separated from both her family and other cast members...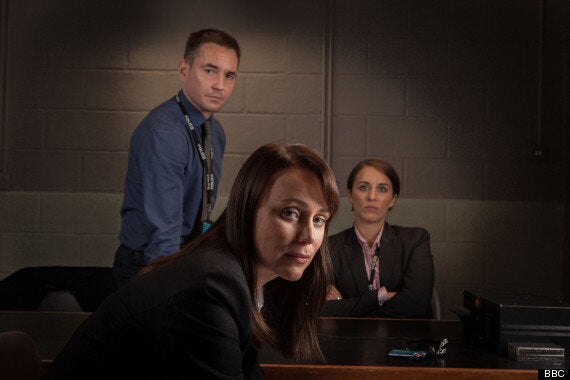 Keeley Hawes stars in 'Line of Duty' with Martin Compston and Vicky McClure
"I was sad. The rest of the cast were in an apartment block, and I was in a hotel because the kids were meant to be coming out, and then that didn't work out, so I was sort of separated, and the cast already had this relationship.
"I'd never been away from home for that amount of time. We were filming in Northern Ireland, so I couldn't commute or drive back. So I really did feel it. I was properly sad. But it's not for ever. It's once in a blue moon kind of part, and I'm pleased I did it."
The usually glamorous star is also unrecognisable as the down-at-heel Denton - with make-up free face, unflattering hair and clothes. Keeley laughs off what some actresses might call brave work. "I just didn't put any makeup on. That's what my family sees every day.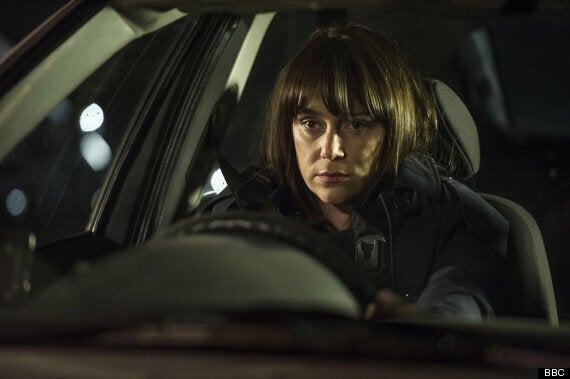 Keeley Hawes - a mile away from her usual glamorous self in 'Line of Duty'
"I'm not like I'm portrayed at all when people get hold of me. I was 17 when I modelled for five minutes, but for people it's easy to dress me up, and it's fun, and it works for other things.
"More often than not, you're making the best of yourself, but with Lindsay it was the ¾ length coat, it wasn't conceived as a look to make the best of anything I had. There was no chance to wear any lipstick."
'Line of Duty' Series 2 finishes tonight on Wednesday at 9pm, BBC2. Pictures below...