'Line of Duty' finishes its second series tonight, with millions of viewers hanging on to see whether DI Denton (Keeley Hawes) or her former lover Deputy Chief Constable Dryden (Mark Bonnar) is the guilty party... or someone else completely.
As well as the script, which has audiences twisting and turning for six long weeks, the acting has been praised across the board - with Keeley Hawes coming in for special praise for her defiantly unglamorous portrayal of a demonised, troubled and apparently wronged police officer who's just trying to do her job.
But she was absent for the strongest scene of the fifth episode and, arguably, the series so far, which went out last week, the one where two junior police officers, Arnott and Fleming, must interrogate their stone-faced, senior colleague, DCC Dryden.
Vicky McClure, who plays Fleming, sounds particularly chuffed when I tell her how powerful this scene proved on screen.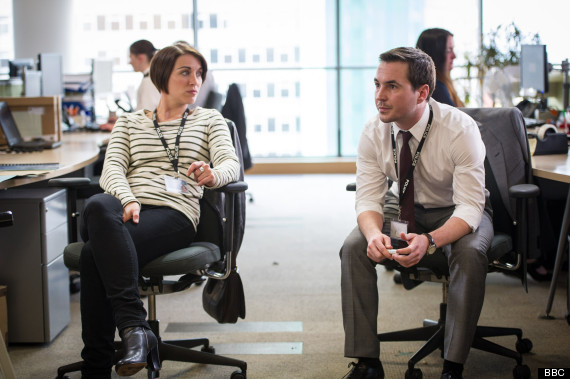 Vicky McClure joins Martin Compston in interrogating a senior officer in Line of Duty Episode 5
"Our writer Jed (Mercurio) knows how powerful those scenes can be," she says. "You can be sat in the most boring room, with just three walls, four actors and 18 pages of script. Myself, Martin (Compton, who plays Arnott) and Mark learned that script page by page, beat by beat. It was ridiculously long, but so much went into it."
REVIEW: Line Of Duty Episode 5 - Who's Framing Who?
It's a tour de force indeed, with a revelatory performance by Mark Bonnar as Dryden, moving from supercilious senior officer to apologetic defendant, begging to be believed, and Compton and McClure's initial deference making way for, initially, contempt, and then finally a dawning fear they may have got it wrong.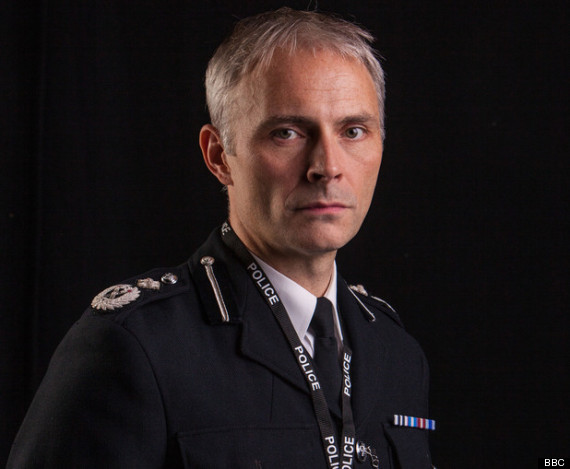 Mark Bonnar replaced Robert Lindsay in the role of DCC Dryden, a career-making decision
If the scene's striking and dramatic, it's no more so than the rest of this series, in which Jed Mercurio has succeeded in ramping up the stakes.
"We got the scripts and we though, 'Blimey,'" confirms Vicky. "We wanted to make the show bigger, and Jed's done it. I love the way it's so intelligent."
When Keeley Hawes spoke to HuffPostUK recently about her career-changing role of the solitary DI Denton, the actress revealed it was just as lonely off screen for her, something Vicky acknowledges may have been the case, if only because of the nature of the role.
"We had a good laugh with Keeley, but we are a tight unit," she says. "And she did so much with that role, she may well have felt like an outsider, even just in her own head. I've done that myself for a role before."
If 'Line of Duty' is proving one of those office-chat dramas, it's not the first time for Vicky, one of the breakout stars of last year's watercooler hit 'Broadchurch'.
"I'm very lucky," she admits. "I'm in these hit shows, but I do seem to just float around. I wonder if one day I'll be the actual murderer."
'Line of Duty' finishes tonight on BBC2 at 9pm.
CLICK HERE for our review of last night's 'Line of Duty'
LIKE US ON FACEBOOK | FOLLOW US ON TWITTER