Two objects may have been found in the search for the missing Malaysian jet, the Australian prime minister said early on Thursday morning. According to Reuters, the objects were spotted in the South Indian Ocean by satellite imagery.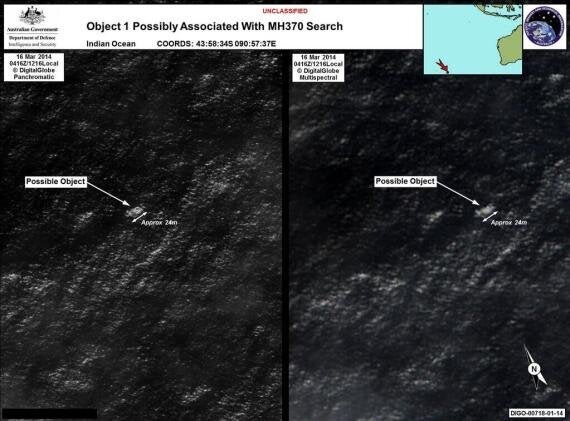 Speaking at a press conference, an Australian official said that one debris item could about 24 metres wide.
Earlier, Tony Abbott told the government in Canberra that an Australian Air Force Orion P-8 had been diverted to the area to visually confirm if the objects were debris from the Malaysia Airlines jetliner, which went missing on March 8 with 239 people on board.
"New and credible information has come to light in relation to the search... in the south Indian Ocean," he said. "The Australian Maritime Safety Authority (AMSA) has received information based on satellite imagery of objects possibly related to the search."
"Following specialist analysis of this satellite imagery, two possible objects related to the search have been identified," Abbott added. Malaysian Transport Minister Hishammuddin Hussein confirmed the new lead, telling reporters that he was meeting the Australian delegation and awaiting further information.
The Orion is scheduled to arrive in the search area, which sits 2,300km off the coast of Perth, on Thursday afternoon. Three additional aircraft are expected to follow to help conduct a more extensive examination.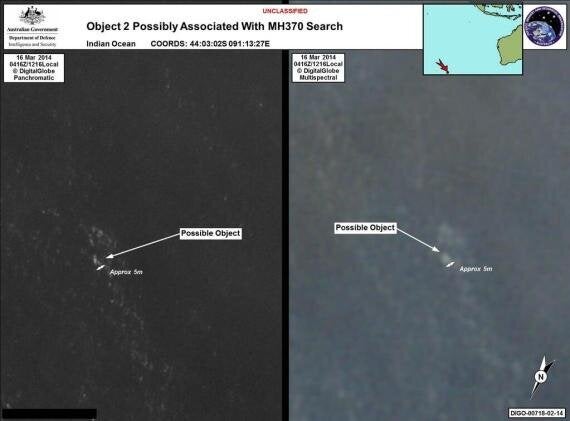 However, the prime minister also warned that locating the objects seen by the satellite would be a difficult task, telling Malaysian leader Najib Razak that "it may turn out that they are not related to the search for flight MH370".
A statement was released by the AMSA Emergency Response Division General Manager John Young. It read:
The Australian Maritime Safety Authority is coordinating the search for the missing Malaysia Airlines aircraft, with assistance from the Australian Defence Force, the New Zealand Air Force and the United States Navy.

AMSA's Rescue Coordination Centre Australia has received satellite imagery of objects possibly related to the search for the missing aircraft, flight MH370.

RCC Australia received an expert assessment of commercial satellite imagery on Thursday. The images were captured by satellite. They may not be related to the aircraft.

The assessment of these images was provided by the Australian Geospatial-Intelligence Organisation as a possible indication of debris south of the search area that has been the focus of the search operation
Two women ejected from a new conference for trying to unfurl a banner were bundled out and chased up escalators by the frenzied mob. During the incident, Sky News' Kay Burley could be heard shouting "I've lost my phone!" and "I should have gone to the gym!"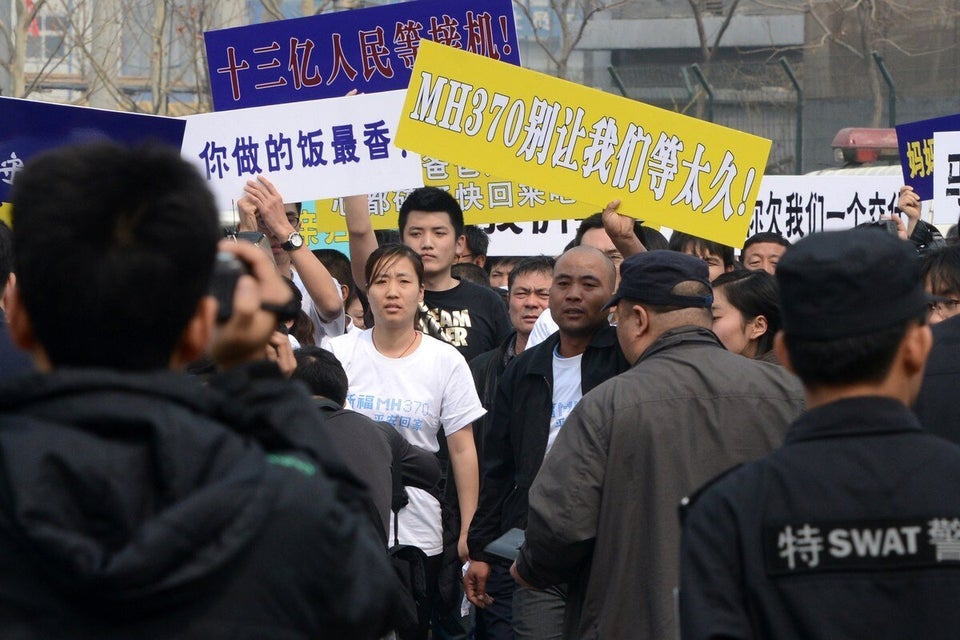 Malaysia Airlines Flight Disaster In Pictures