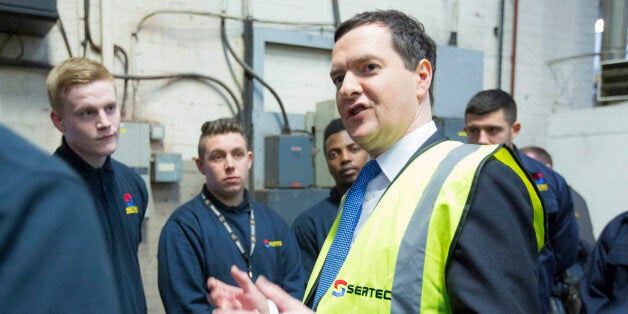 George Osborne has promised more apprenticeships for young people to help solve the country's youth unemployment problem, in his 2014 budget.
Speaking to the House of Commons on Wednesday, the chancellor of the exchequer said: "To make sure we give young people the skills they need to get good jobs in this modern world, we've doubled the number of apprenticeships and I will extend the grants for smaller businesses to support over 100,000 more.
"And we'll now develop new degree level apprenticeships too."
David Lammy previously blasted the government for its 'pernicious lie' suggesting young people had benefitted from apprenticeships.
""We have badly, badly let down groups of young people that have not chosen to go to university," he said in February. "It's not acceptable to convert adult jobs into apprenticeships and call them apprenticeships. It's not acceptable to dress up 6 weeks in customer services and call it and apprenticeship. If you absolutely devalue what it means to be an apprentice, you end up with the mess that we end up in."
Students are being left to educate their own career advisors about being apprentices, and are still concerned that the route is still belittled in favour of university.
Commenting on Wednesday's budget announcement, Local Government Association chairman Sir Merrick Cockell said: "The national housing shortage and lack of jobs for young people are two of the most pressing issues facing the country today. The Chancellor is right to address these in this year's Budget and extra support announced for home buyers and small builders, along with additional funding for apprenticeships, are positive steps.
British Chambers of Commerce director general John Longworth said: "With a huge confidence gap still separating employers from young job-seekers, we are very pleased to see the Chancellor heed our call to help firms take on and train tomorrow's workforce. Overcoming that confidence gap means more investment in young people, more apprenticeships, and more jobs, which are critical with more than 900,000 16-to-24-year-olds still out of work."
Popular in the Community