When it comes to the junk in your (swimming) trunks, size does matter - or at least it does to male athletes.
A recent study has revealed that the bigger your package, the more highly regarded you will be in the locker room.
Not only are men with larger penises 'idolised' by their teammates, but they are often central to team camaraderie and the focus of 'banter'.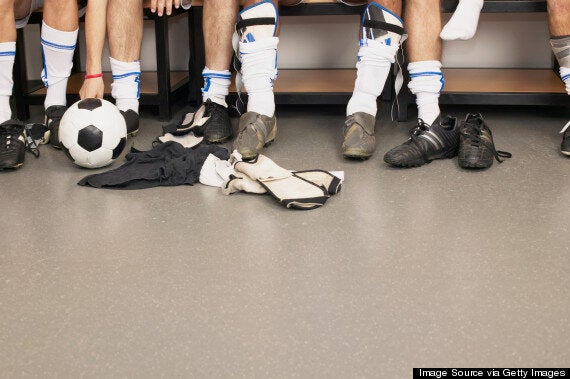 The size of other men's penis when in a homosocial (same-sex) environment "helped individual sporting males climb up a social hierarchy of importance", notes Dr. Morriss-Roberts.
He studied the behaviour of eight athletes, including four self-identified gay men and four self-identified straight men.
The activity of sizing each other up occurs regardless of sexuality and type of sport, he notes. "All participants noted that they looked at each other's cocks in the locker room."
The study analysed three soccer players (all straight); one soccer and rugby player (straight); one fitness trainer (gay); one bodybuilder (gay); one squash and tennis player (gay) and one former pro gymnast (gay).
But bigger isn't always better. Dr. Morriss-Roberts noted that if a man's penis was very large, teammates often doubted the ability to use it properly - something that would need to be proven.
"There was an understanding that as an athlete you had to be sexually active; it added significantly to masculine capital, and the qualities associated with a sporting hegemonic mate," he says.