Sony has unveiled 'Project Morpheus', its new virtual reality headset.
The device is designed to take gamers directly into the action and provide a new, immersive way to watch movies and TV.
Revealed at the Games Developers Conference, Morpheus is a direct response to the Oculus Rift VR headset which won huge backing on Kickstarter, and has since been hailed as a rough-around-the-edges triumph by critics. The Oculus Rift has not emerged as a commercial project, however, leaving the way open for Sony and probably Microsoft to make their own plays in the space.
Sony Computer Entertainment president Shu Yoshida said:
"I have long dreamed about VR and the possibilities it brings in regards to game development. This new technology will deliver a sense of presence, where you as the player actually feel like you're inside the game and your emotions feel that much more real."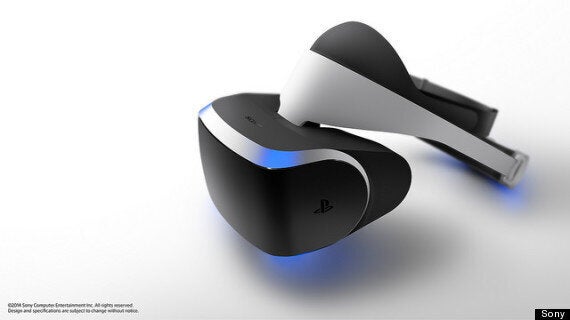 The headset currently has a 1080P resolution screen, a 90-degree field of view and a range of sensors designed to track the movement of your head in real time. It also features "3D audio" and works with the Playstation Move camera and PS4 gamepad.
Sony said it had been working on the headset for three years, and would continue to evolve the hardware before release.
It added it will take feedback from developers and users before it turns Morpheus into a full product. There is no release date, but it is not expected to be imminent.