Chris Martin of Coldplay is to join 'The Voice' in America as a key advisor.
He'll be assisting the current American mentors Shakira, Usher, Adam Levine and Blake Shelton in their search for new talent, in preparation for the upcoming 'battle rounds'.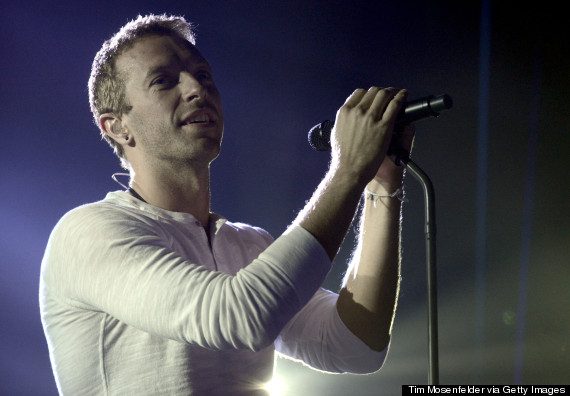 Chris Martin
He'll also be advising the contestants on subjects such as vocals and stage presence.
The news broke today on the official Coldplay Twitter page, which said: "Chris is to work with @adamlevine @blakeshelton @usher & @shakira as a Key Adviser on this season's US #TheVoice."
They also tweeted a picture of the singer hanging out with each of the show's 4 mentors, and as you can see he looks totally thrilled to be there.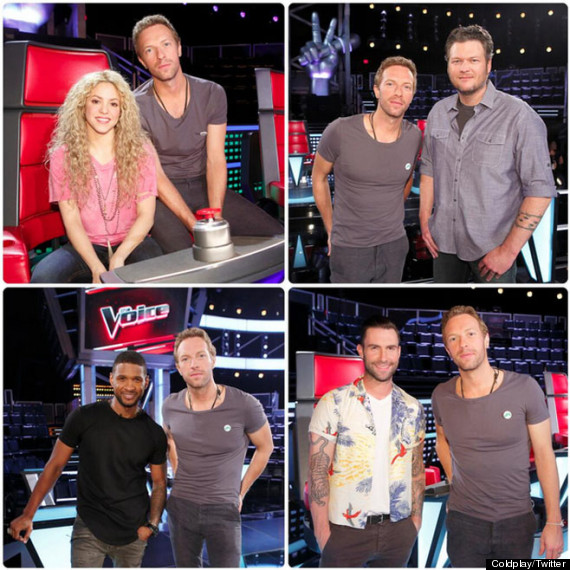 Chris Martin on 'The Voice'
Come on, Chris - it's Shakira! Her hips don't lie! You can smile, it won't hurt you.
Meanwhile, Coldplay recently announced that their first album in three years 'Ghost Stories' will be released on 19 May.
LIKE US ON FACEBOOK | FOLLOW US ON TWITTER