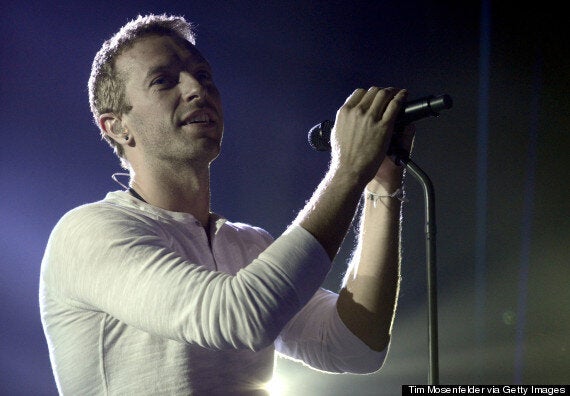 He'll also be advising the contestants on subjects such as vocals and stage presence.
The news broke today on the official Coldplay Twitter page, which said: "Chris is to work with @adamlevine @blakeshelton @usher & @shakira as a Key Adviser on this season's US #TheVoice."
They also tweeted a picture of the singer hanging out with each of the show's 4 mentors, and as you can see he looks totally thrilled to be there.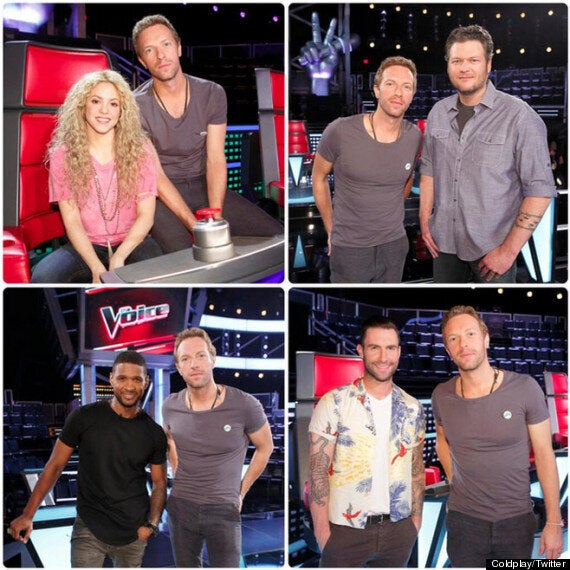 Chris Martin on 'The Voice'
Come on, Chris - it's Shakira! Her hips don't lie! You can smile, it won't hurt you.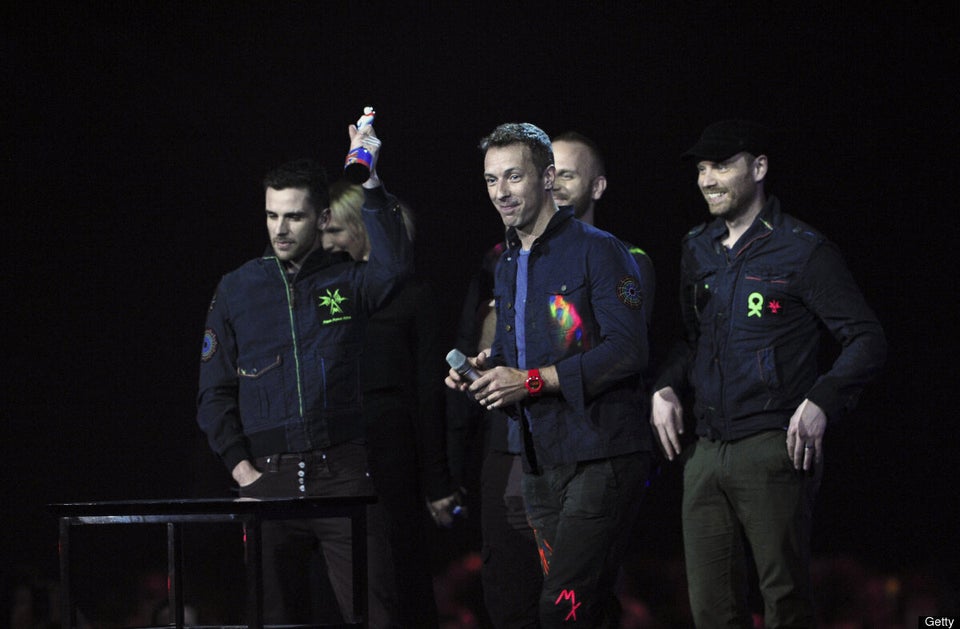 Coldplay