Trevor Eve's latest crime drama has hit a snag during production... Camden Lock Market owners have banned his team from filming scenes locally, because of the wrong message the show sends out about guns.
'Waking the Dead' star Trevor has been filming the BBC eight-parter 'The Interceptors' about a group of police charged with tackling gangsters, but his producers will have to find somewhere else to place certain scenes, because the area's owners felt it would create the wrong perception of the area.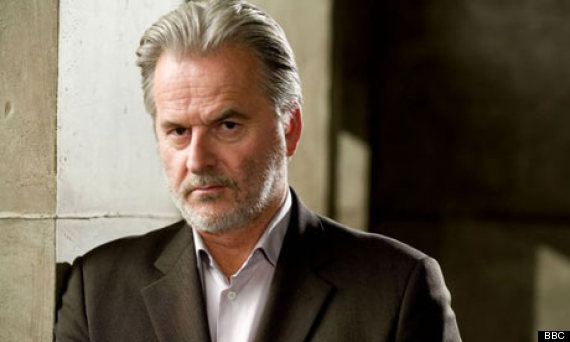 Trevor Eve stars in 'The Interceptors', due on screens in the autumn
Radio Times reports that Will Fulford, the founder of Urban Market Company - owner of the Camden Lock Market - said that his company rejected the filming request because he was uncomfortable about "the use – and more importantly the sound of guns" during the shoot.
"Filming can be quite a lucrative sideline for us so we don't reject requests to film lightly," said Fulford. "But we didn't have to think too long because having people running around with guns did not feel right.
"We have been working hard on the perception people have of Camden Lock and Camden Town and the false perception people have of its links with drugs and guns crime would not be helpful.
"This is a very people-friendly, family-friendly place."
This is the latest in a continuing wave of interested parties voicing their concern about how violence is portrayed on screen.
Dame Helen Mirren, on receiving a BAFTA fellowship earlier this year, spoke of her distress at being asked to act in films where "people are just randomly shot. I think they all have families to go to, children at home".
She also spoke out about the inequality of victims seen on screen in police procedurals, complaining, "Most of those bodies are young women."
And screenwriter David Hare has also lamented the bloodthirsty nature of crime drama these days.
"I can't personally stand the body count in contemporary drama. I just think it's ridiculous," he said, at the launch of the second part of his Worricker trilogy, naming popular Scandinavian drama 'The Bridge' as one of the worst culprits.
LIKE US ON FACEBOOK | FOLLOW US ON TWITTER