Uwe Rösler admitted Wigan's incredible 3-3 draw against Yeovil at the DW Stadium contained the most dramatic finale he has ever witnessed.
They did so with a goal which came just seconds after Bees striker Marcello Trotta had missed a penalty with only the width of the crossbar denying them the title.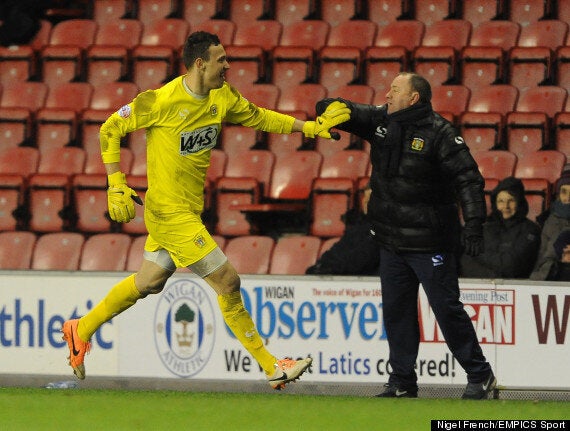 Marek Stech (left) celebrates with Manager Gary Johnson after Luke Ayling's injury time equaliser
Brentford would later lose to Yeovil in the play-offs and memories of their desperate disappointment then were likely dragged up for Rösler here in a contest which saw five goals scored inside the final 12 minutes.
After Nick Powell's second-half opener, the madness began when Ishamel Miller struck a quick brace to turn the match on its head.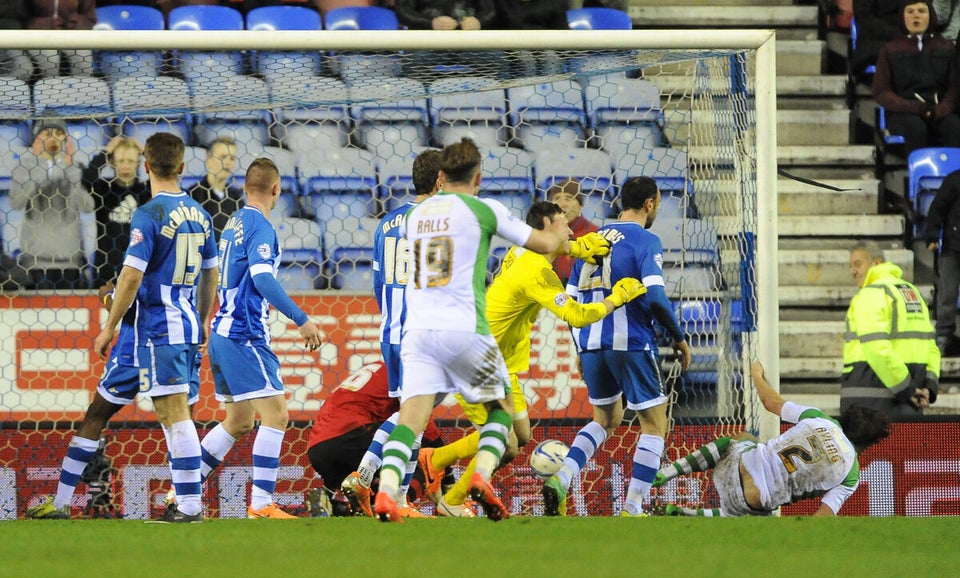 Wigan 3-3 Yeovil
Yet, amazingly, with two minutes to go Wigan were winning thanks to James McArthur's equaliser and Byron Webster's own goal.
However, in the fourth minute of stoppage time, Luke Ayling bundled home a last-gasp leveller from a corner in the final act of a riveting game.
"I have never seen more drama, no, that's the way it is," said Rösler.