Antonio Valencia's English isn't great nearly eight years on from when he arrived in the country, yet the Manchester United winger can be forgiven for incoherence following their 3-0 Champions League win over Olympiakos.
"This is nothing for joy that manchester has given me," he said on Twitter, along with a selfie of his shiner.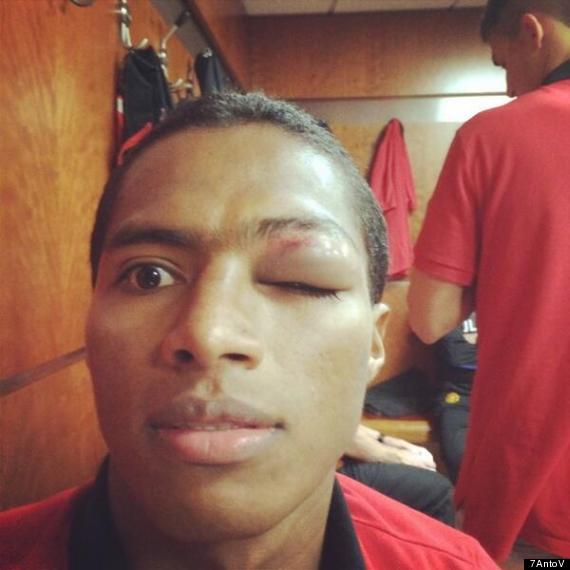 Valencia's photography skills were impressive despite impaired vision
Valencia was involved in an early collision with Joel Campbell and came off significantly worse, sporting a swollen eyebrow which impaired his vision. Yet the Ecuadorian valiantly soldiered on and was only withdrawn in the 77th minute.
It doesn't excuse a selfie, though.
This is nothing for joy that manchester has given me . Esto no es nada para la alegría que me ha dado manchester. pic.twitter.com/oSIwLFxcTP

— Antonio Valencia (@7AntoV) March 19, 2014