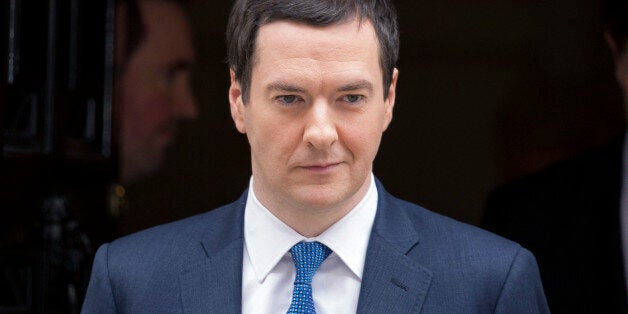 George Osborne admitted in his Budget that "we still don't export enough", telling MPs of his commitment to change that after four years.
"I want the message to go out that we are backing our exporters – so that wherever you are around the world you can't fail to see: Made in Britain," he told MPs.
Despite coalition rhetoric that the UK is in a "global race" against other countries, the OBR warned that they expect the UK's share of the export market to keep shrinking as it loses out to competitors over the next few years.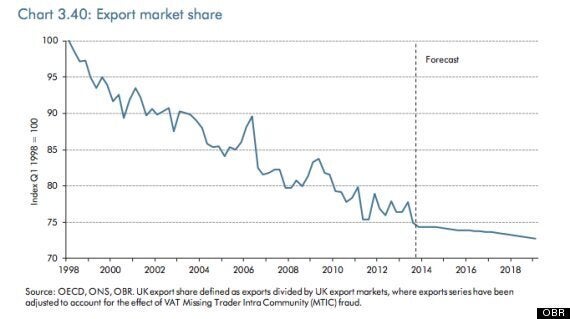 The OBR also estimated that the amount exported by Britain will be so dwarfed by how much it imports that it will slightly drag down growth this year and then make "little" contribution to growth over the next few years.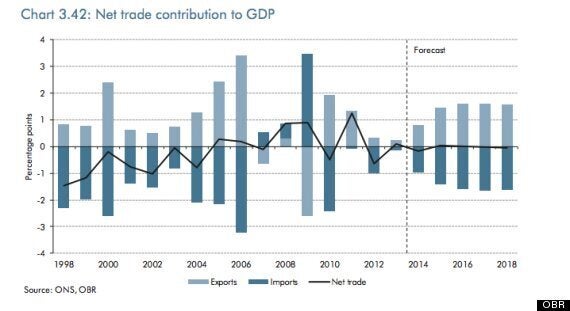 The official forecaster said: "We expect net trade to make a small negative contribution of -0.2 percentage points to growth in 2014, revised down from no contribution in our December forecast.
"As in December, net trade is expected to make little contribution to growth over the remainder of the forecast period, reflecting the weakness of export market growth and a gradual decline in export market share."
Willie Bain, Labour member of the Commons business committee, told HuffPostUK: "In 2011, George Osborne promised a march of the makers, but despite the pound having devalued by around a quarter since the start of the financial crisis, our trade deficit in the last quarter at £2.6bn is £1.5bn higher than the year before.
"The OBR's prediction that the UK's share of the export market is due to fall in the future is deeply concerning. The Chancellor simply hasn't done enough in his Budget to boost exports or secure the balanced recovery that British exporters need."
The OBR's prediction will jar with Osborne's upbeat assessment of UK's export potential during yesterday's Budget: "We back businesses who invest and export."
Osborne was able to tell MPs that UK exports were up and were set to increase, according to the OBR, but ignored the rest of the watchdog's predictions.
HuffPostUK contacted the Treasury for their response but no spokesman was available for comment.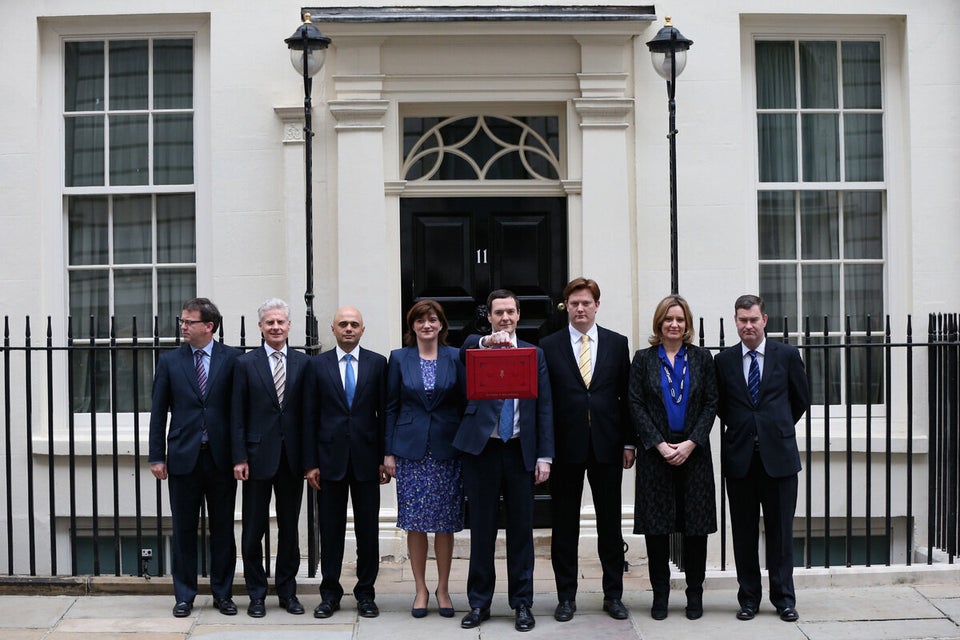 George Osborne and his big red box