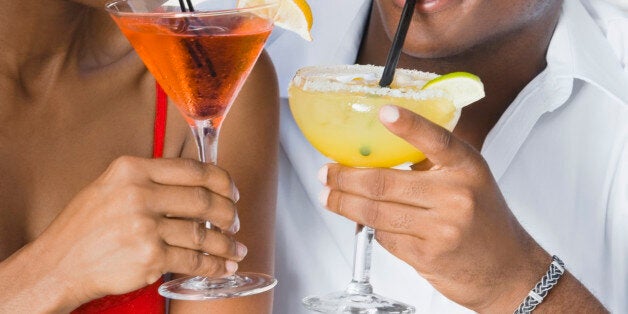 Impressing a date or having a sophisticated evening can be a difficult mission on a student budget.
If you want good cocktails - and none of those watered down pitchers - you'd usually have to spend around £7 a pop.
These cocktails are simple and easy to make with only three ingredients per cocktail. Although some of the spirits, such as Cointreau, might be a little steep, they'll last for a few cocktail sessions - and soon you'll be building up your very own liquor cabinet in the comfort of your student house.
Next time you're at pre-drinks, instead of opting for the standard vodka and lemonade that has bored your tastebuds to death since fresher's week, try these beautiful bevvies and wow your housemates with your new bar skills.
The trick to a fancy cocktail is in its appearance. So rinse off those bargain tumblers your mum bought you when you moved in, stock up on straws and ice, and get some pretty cocktail sticks to show off your masterpieces.
Remember to bend one straw and keep the other straight in a class - this dates back to the 1920s where couples shared a drink; the boys would drinks out of the straight straw, the girls out of the bent -just a little bit of tipple trivia for your guests.
You may not even want to go out when your living room is transformed into a prohibition era speakeasy with students lining up outside hoping to get a taste. Maybe that's taking it a bit far...
When you've definitely drank your way to the end of this list, take the dregs of any drinks left and see if you can make a punch out of it. It'll probably taste vile, but will work perfectly for your next house party.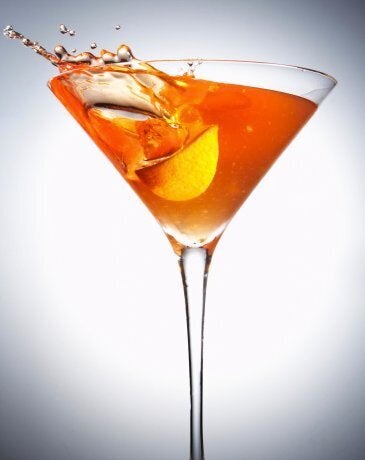 Classy 3-ingredient Student Cocktails for Two