Davina McCall has revealed her 14-year marriage to husband Matthew Robertson had hit a rocky patch prior to her taking part in her gruelling Sport Relief challenge.
The former 'Big Brother' presenter says her relationship was in a 'tough place' ahead of her running, cycling and swimming 500 miles from Edinburgh to London, which saw her raise over £1million for the charity.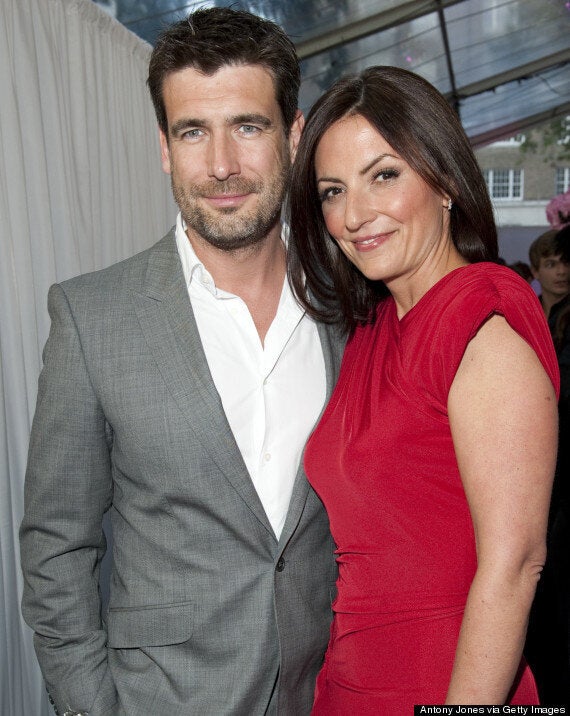 Davina McCall and her husband Matthew Robertson
"We weren't arguing, but we had both been in a kind of tough place. Now we are here and we've been on holiday.
"Getting through stuff like that makes the next step better.
"If you never give it a chance to get through something difficult, you never get to that step where you think, 'I know you, and you know me'."
And Davina, who had to be rescued from a freezing Lake Windermere in tears after becoming overcome with exhaustion during part of her challenge - says had she and Matthew been younger, they would have split up.
"When you're in your twenties and you have a tough six months, then that's a break up. But when you're married it's nothing," she explained.
"You always have to think when you are in a relationship that if you have a tough six months then it's nothing in the grand scheme of things."
The 'Million Pound Drop' presenter also revealed that Matthew drove for seven hours to be at her side after he saw his exhausted wife being pulled from Windermere's waters.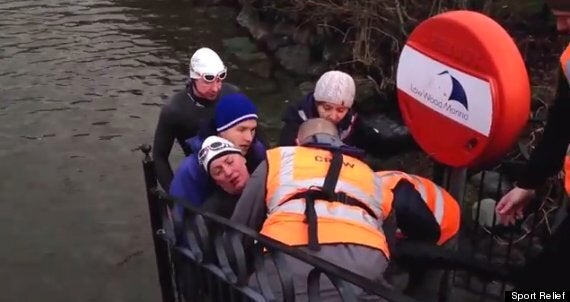 McCall had to be carried out of Lake Windermere after her swim
Speaking about the event on 'The Jonathan Ross Show', she said: "I felt like I'd been traumatised. I couldn't sleep because I kept getting mental pictures of what had happened during the day.
"People keep going, 'was it the worst thing you've ever done?' It was the worst and the best all rolled into one."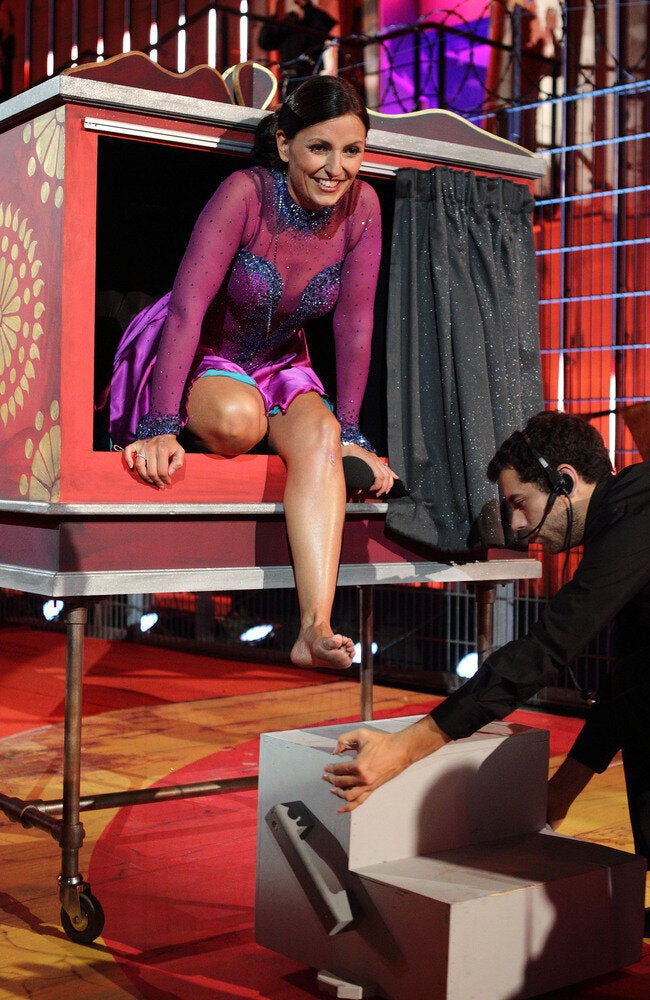 Davina McCall