Katie Price has hit out at Charlotte Church, after the singer described her as "cold" and compared her to an alien or a robot.
Charlotte was recounting the time that Katie made an appearance on the short-lived 'The Charlotte Church Show' when she made the claims, and the glamour model is NOT happy about it.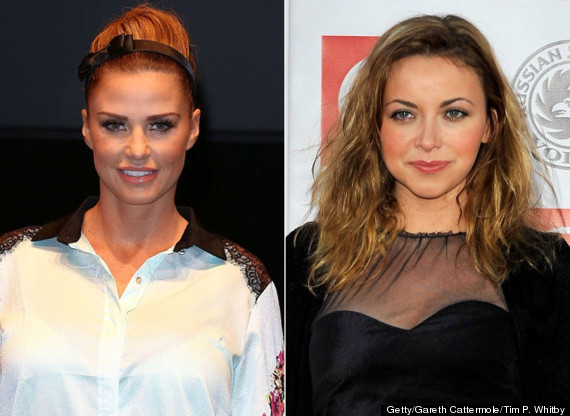 Katie Price and Charlotte Church
Writing in her column for Now magazine, Katie wrote: "So Charlotte Church has been talking about me again. She must have a record or something coming out and needed to mention me to get some headlines."
And Katie might have a point - Charlotte released her latest EP 'FOUR' earlier this month on her own record label.
Katie added: "If you're quiet, boring and simply a little bit plain, you tend to drop off the radar. Just like she's done.
"These days, I only seem to see pics of her performing in pubs - wearing strange outfits with dishevelled hair - instead of the stadiums she used to fill."
This new feud comes just as Katie managed to put another one behind her - she recently posed for a photo with Atomic Kitten singer Kerry Katona, who she famously fell out with after the two left the 'I'm A Celeb' jungle back in 2004.
Something tells us Charlotte might not be able to stay quiet about this one...
LIKE US ON FACEBOOK | FOLLOW US ON TWITTER