A Chinese street food vendor is enjoying a boost in trade after customers noticed he looks exactly like North Korean dictator, Kim Jong-Un.
Manchu Tuan who owns a barbecue stall in Sheyang City in Liaoning Province, has even taken the drastic step of adopting the tyrant's terrible haircut.
The likeness was first spotted by a customer who agreed to buy a kebab in return for a picture, prompting him to consider changing his image.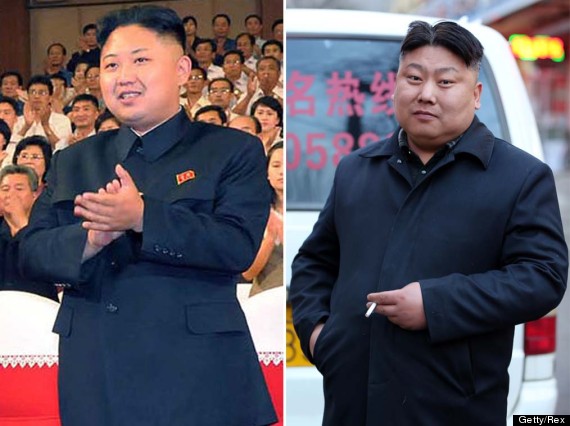 Kim Jong... no wait that's Manchu Tuan on the right
He said: "I got a picture of Kim Jong-Un and had myself dressed up to look like him and had my hair done, and after that business was booming."
The story continues below...
Business has increase so much the 40-year-old has had to take on an extra member of staff to cook while he poses for photographs.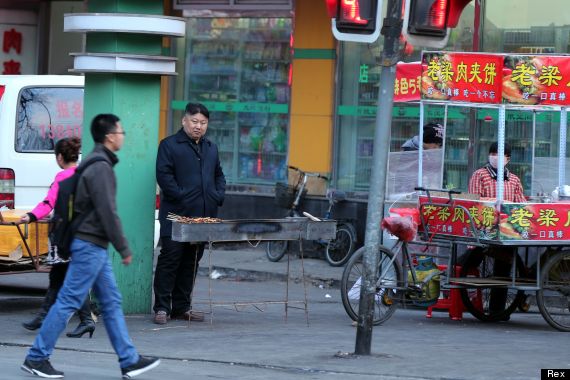 And on his stall
He said: "I am pleased to say that business is really good since word got out about the fact that the Democratic People's Republic of Korea's leader Kim Jong-un is now selling kebabs here.
"The only drawback is that business is non-existent when I'm not here. There are simply no sales by my colleague."
Lets hope it's just a facial resemblance he shares with the dictator otherwise who knows which.