Ryan Giggs's selection for a Champions League tie was not as welcomed as it once was. Manchester United had to deny rumours of a fallout between him and David Moyes following the Liverpool loss on Sunday, he had not started a match since 28 January and on that night he struggled against Cardiff City's artisans.
Come full-time, the crowd saluted Giggs as he sauntered off the pitch having played a key role in another United comeback. His professionalism at the age of 40 is utterly remarkable. Several players have played on until that age, yet few have done so at such an elite level. Giggs has not performed consistently for United in the twilight of his career, but thanks to Sir Alex Ferguson's nostalgia and a dearth of central midfield options, when he has made a vital contribution he has shone like a beacon.
"I thought Giggsy was fantastic," Moyes said. "The passes he made for the two goals, his general play - more importantly his general fitness. Sometimes you think he'll need to come off after 60 minutes but he's a freak. He's something different."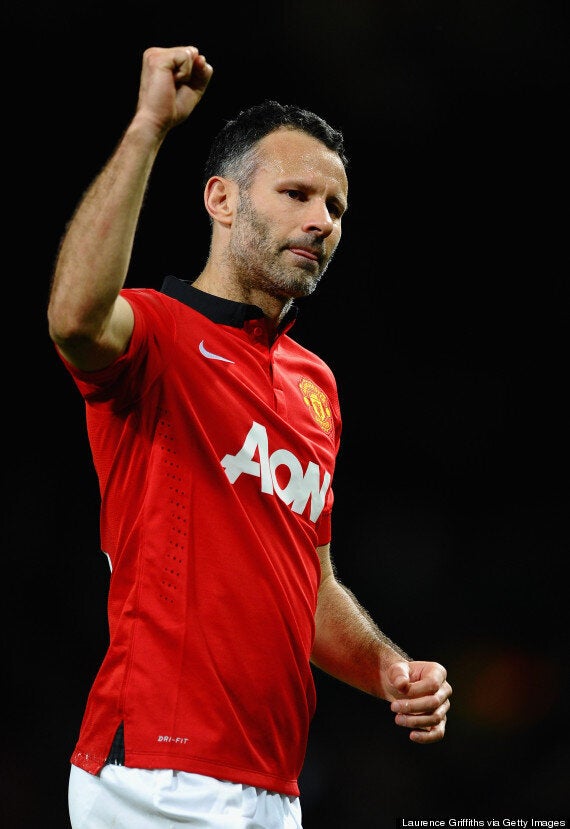 Giggs played a pivotal role in Robin van Persie's two first-half goals
"I don't know why he hasn't played him," Gary Neville replied when asked why Moyes had not used Giggs more regularly. "It's strange he hasn't played him for two or three months.
"He usually played every two or three weeks in the last few years. He usually gets his games hand-picked for him. That's not happening in the last 12 weeks. Moyes has looked at the younger ones."
Moyes explained Giggs has not featured that often because he is "trying to look to the future". It is a valid excuse. Giggs would have begun his coaching career long ago had Ferguson signed the central midfielders over the last six years and, Moyes added, "he can't go on forever".
Jamie Redknapp heralded him as Peter Pan. It was a familiar pattern; Giggs returns to inspire United, plays reasonably well and talk inevitably turns to whether he will play on another season. He shouldn't. Ferguson, a sentimentalist in his latter managerial years, promised Giggs an extension following a resurgent month last season, ignoring the nightmarish start to the campaign Giggs experienced.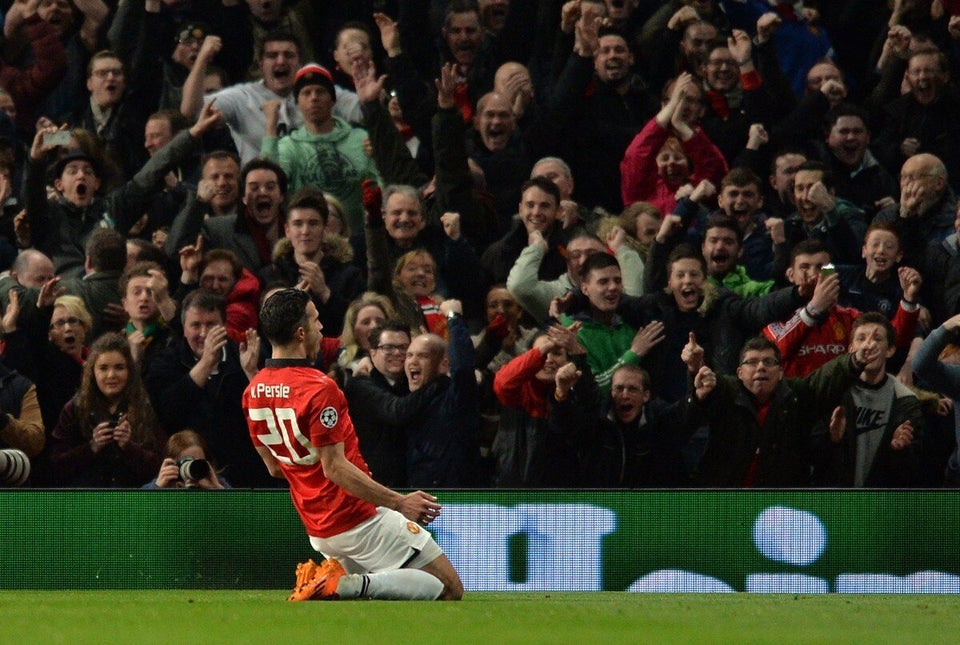 United v Olympiakos
Giggs completed 31 out of 41 passes on Wednesday night. It is not a hit rate to rank with the ineffectual Michael Carrick, but it contributed to two United goals. Giggs' ball retention is actually quite wasteful as a result of his adventurousness and creative desire, yet he has a knack for bailing himself out with a master stroke reminiscent of an iron shot. United need more like him.
Embarrassingly, Giggs remains United's most effective central midfielder. His exclusion was not as mystifying as his friend Neville suggested, although the directness in his passing should appeal to Moyes, who will attempt to bring two midfielders to the club in the summer.
Giggs won't play at West Ham on Saturday but is a safe bet to start in his 38th Manchester derby on Tuesday. With nine matches remaining - at least - this campaign, barring a miracle of Istanbul proportions, it will not end as gloriously as last year for the Welshman. Giggs committed to a 23rd full season without knowing about Ferguson's retirement plans but might wish he had bowed out with his mentor. Should he decide to continue into his 42nd year, he could be playing under a third manager in the space of 18 months.